Categories:
Other Brands
Description
New style cowhide carvings art, ladies' handbags, "casual, fashion, handmade" women's shoulder bag
Have In Stock
Material: Cowhide
Lining: Cotton
Size: L*W 23CM* 12CM
Shoulder strap, Gold and copper hardware
comnum(0) tbcount(0) tbcount(238)
Categories:
Other Brands
Modeling icon Amber Valletta poses on the beach for the June 2018 cover of ELLE Spain. Lensed by Nino Muñoz, the blonde stunner wears a Mango duster, Levi's denim jacket and Stella McCartney boots. For the accompanying spread, Amber embraces casual fashions. Stylist Inmaculada Jiménez selects a mix of knit pieces, lightweight jackets and blue jeans.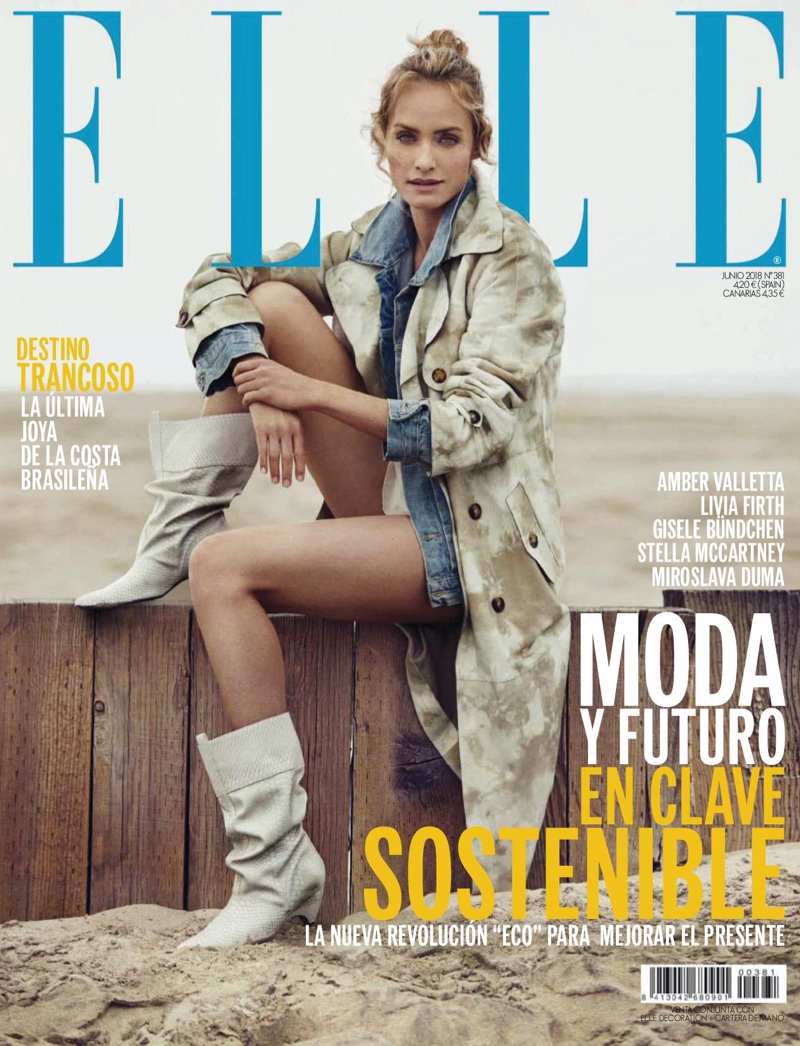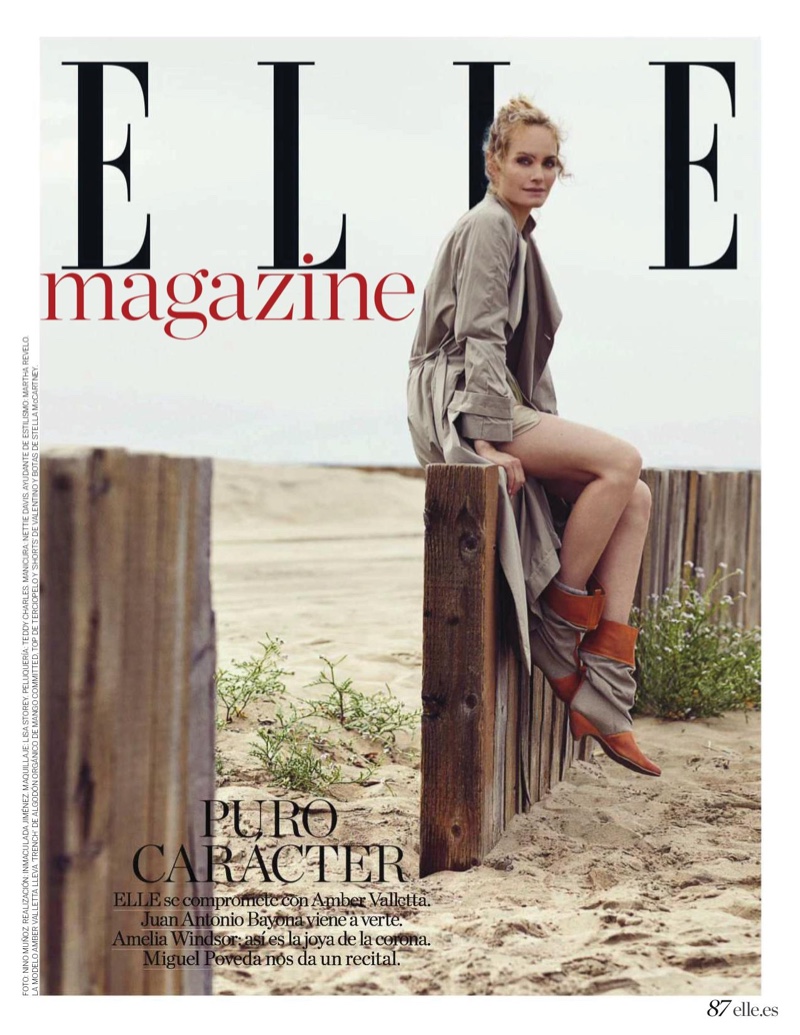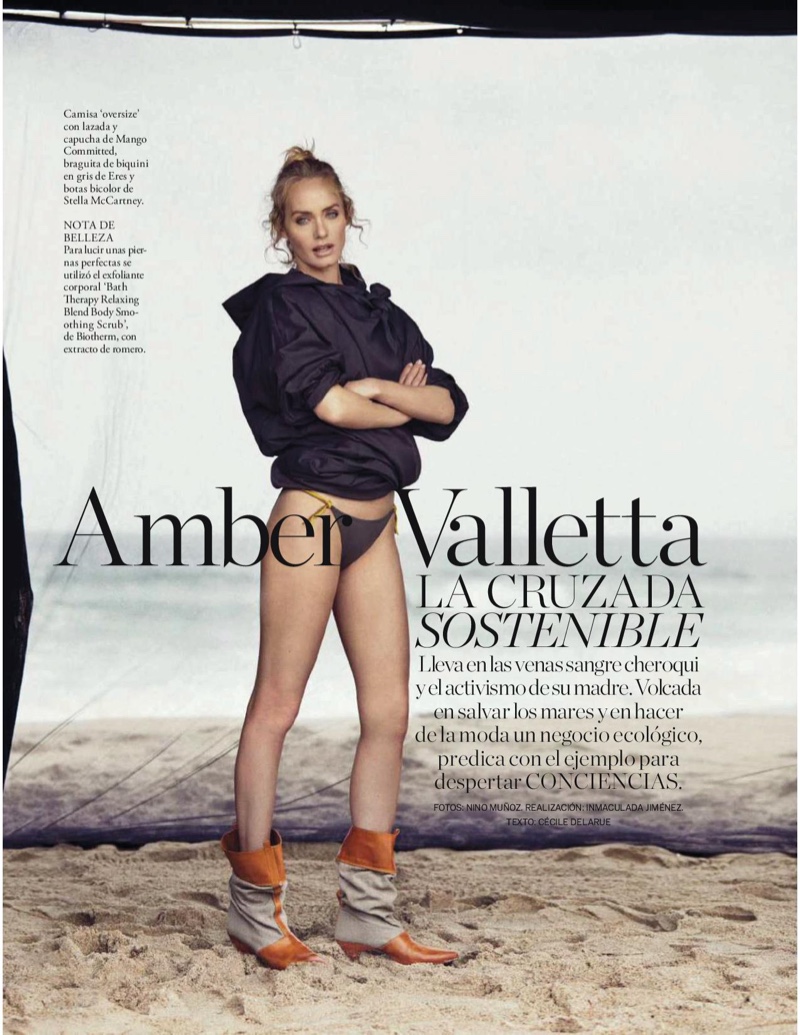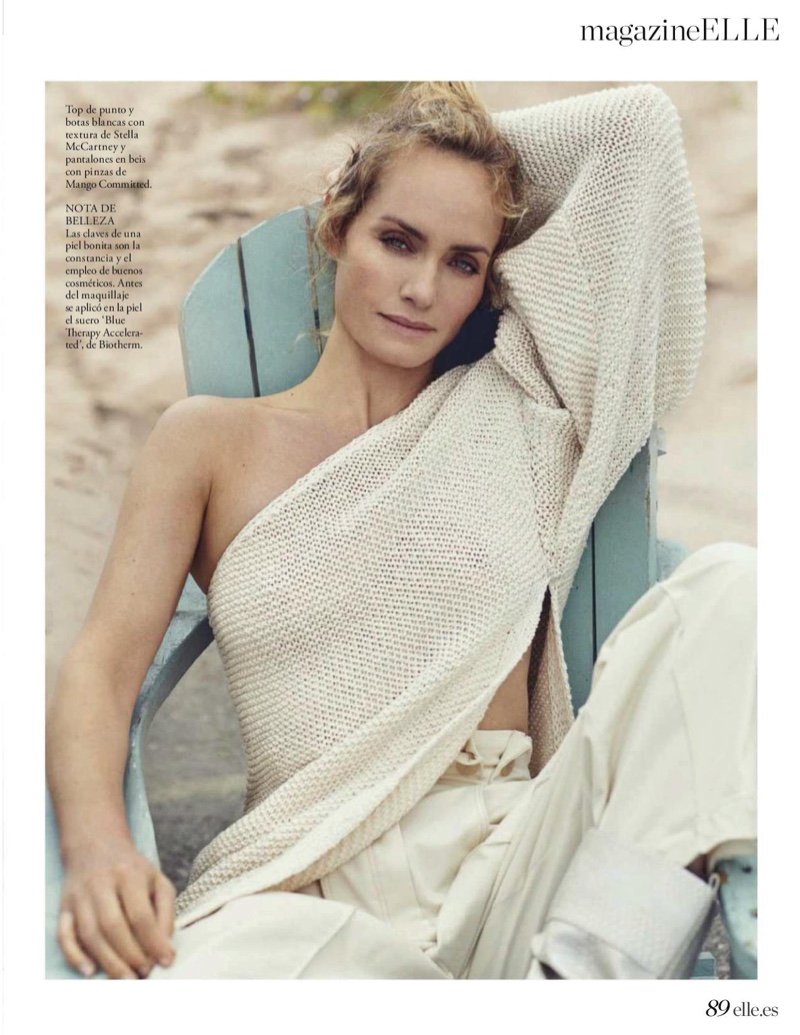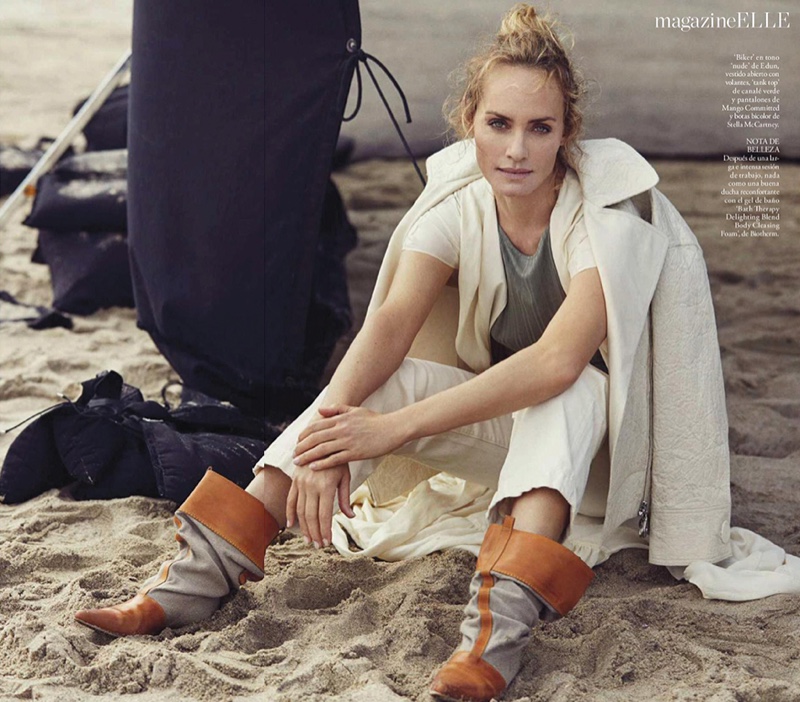 comnum(0) tbcount(0) tbcount(260)
Categories:
Other Brands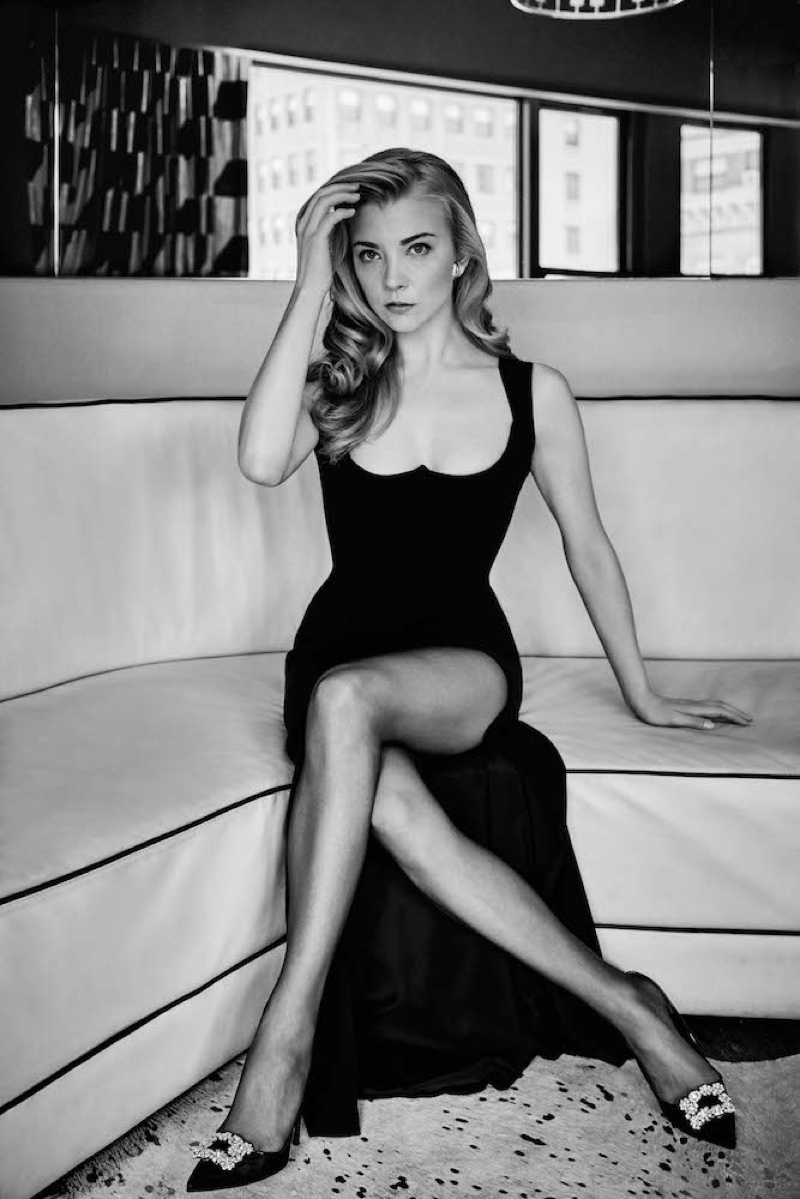 Natalie Dormer poses in black Versace dress
Actress Natalie Dormer takes the spotlight for an Interview Magazine online feature. Photographed by David Needleman, the blonde beauty poses in dark ensembles with a sultry edge. Stylist Eric McNeal selects designs from the likes of Michael Kors, Mugler, and Jacquemus for Natalie to wear. For beauty, hair stylist Cecilia Romero creates her polished waves with Hiroshi Yonemoto on makeup.
Related: Natalie Dormer Stars in FASHION Magazine Cover Story
FASHION SHOOT: NATALIE DORMER FOR INTERVIEW MAGAZINE MAY 2018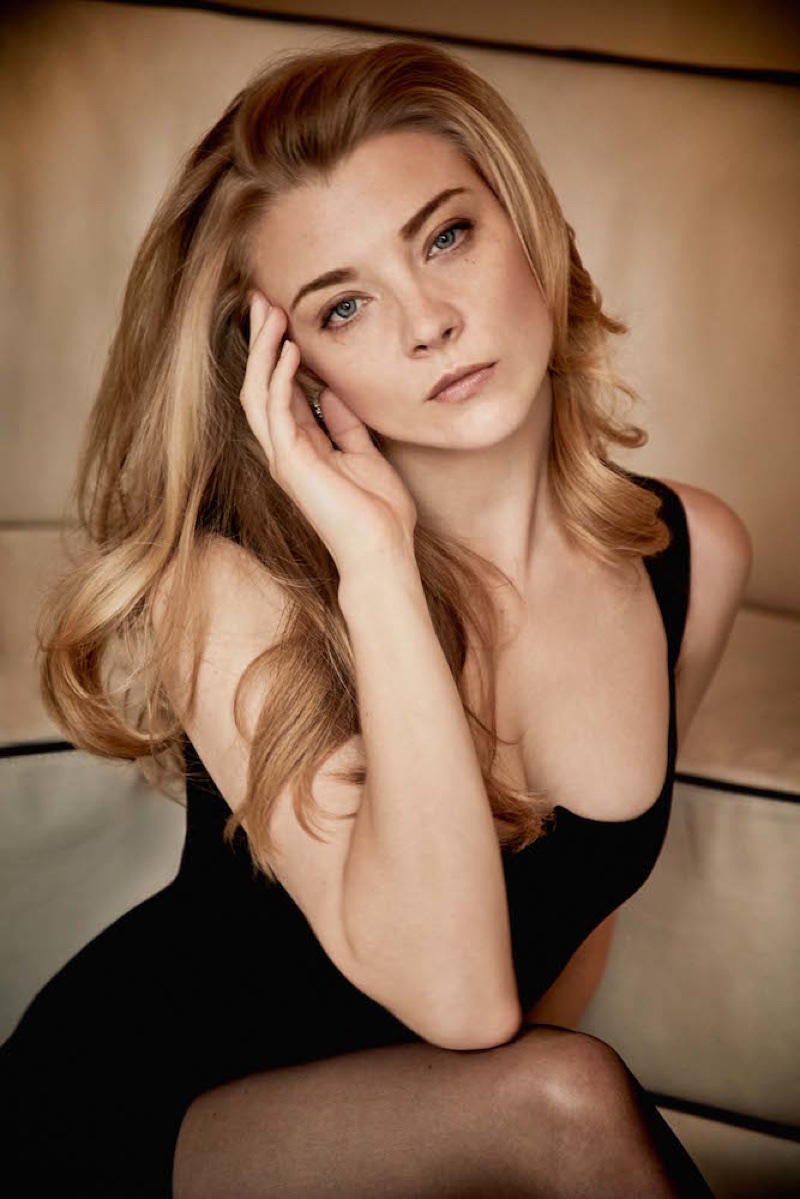 Actress Natalie Dormer poses for Interview Magazine
NATALIE DORMER ON BEING DRAWN TO PERIOD PIECES
In her interview, Natalie talks about being drawn to period pieces and history in general.
It was always my favorite subject at school, other than English and drama. But I don't see them as disparate things: history and drama are about cause and consequence. It's storytelling. Well, you could argue, some history is storytelling anyway, it's the storytelling of the victors. But it's about the human condition. It's about exploring the human condition and the choices we make and their ramifications. In that way, history is the same as good drama."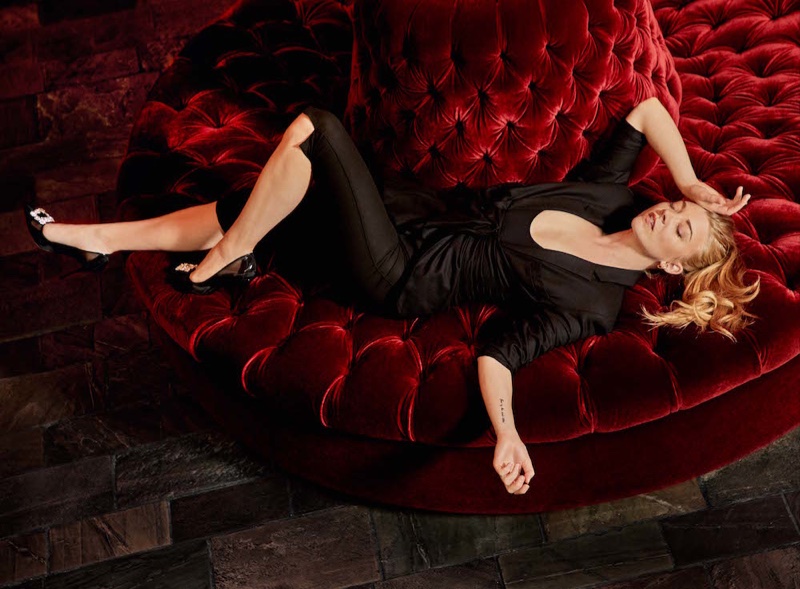 Lounging in style, Natalie Dormer wears all-black Jacquemus look with Roger Vivier heels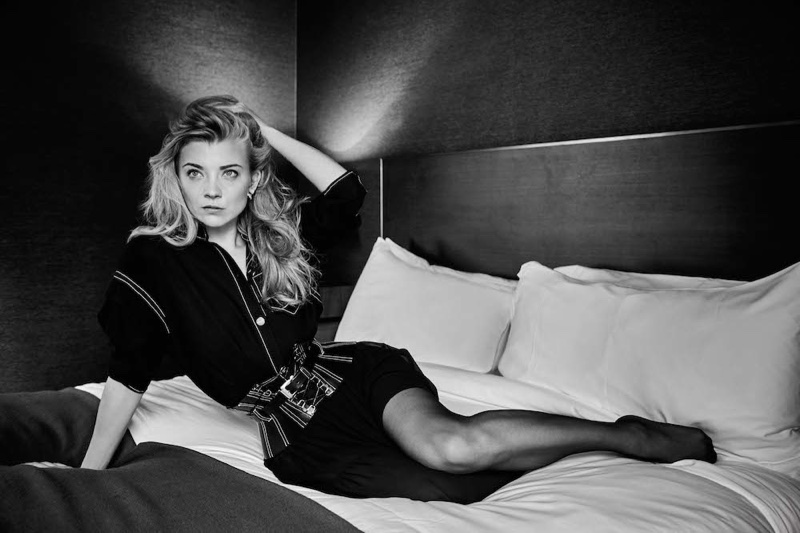 Posing in bed, Natalie Dormer wears Mugler look with Falke tights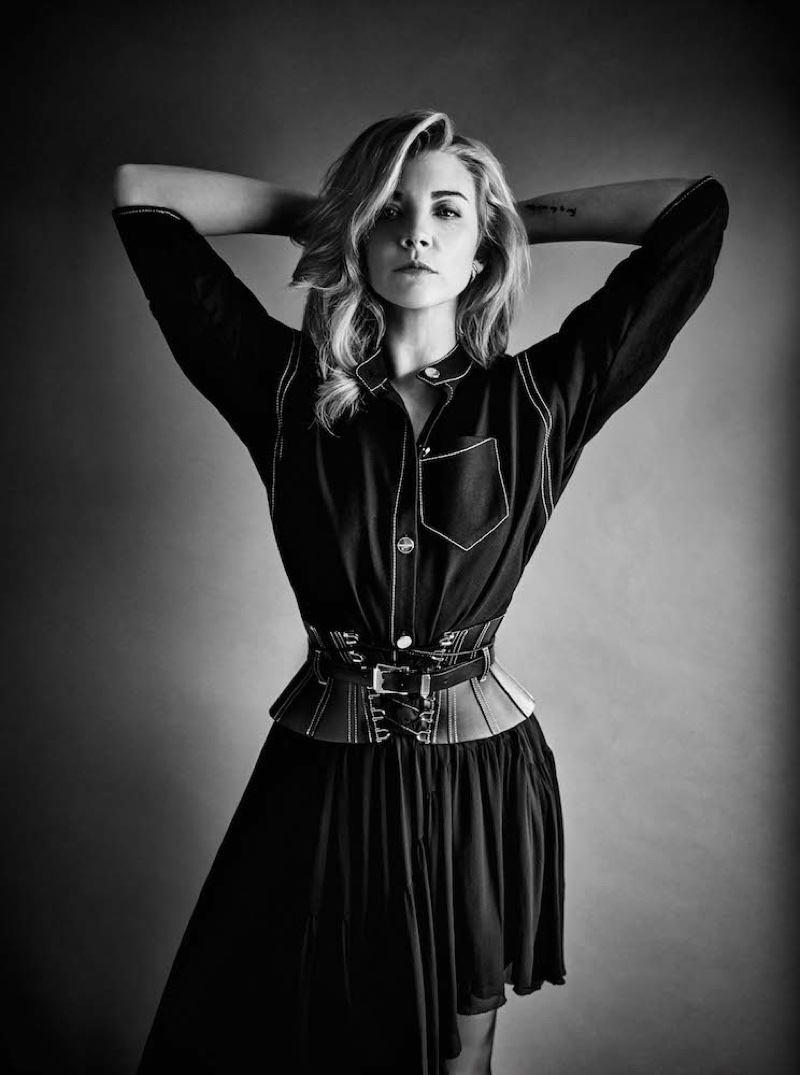 Natalie Dormer wears a Mugler look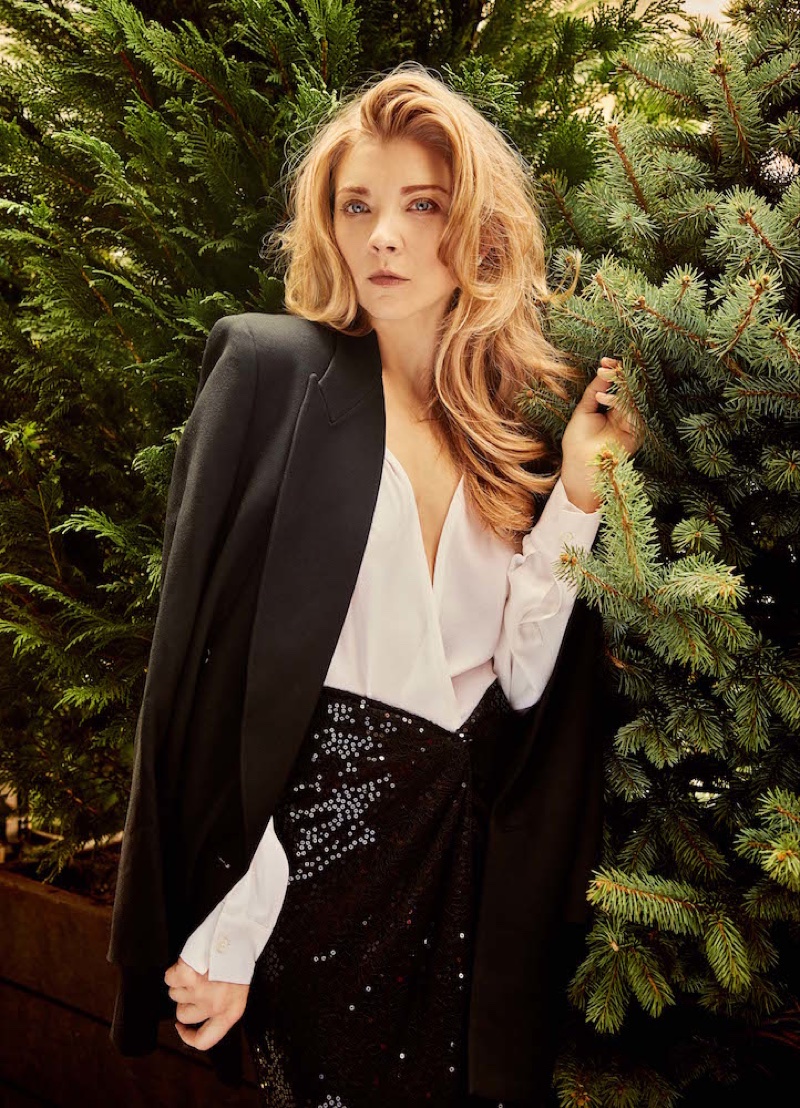 Actress Natalie Dormer poses in Michael Kors jacket, shirt and skirt
comnum(0) tbcount(0) tbcount(211)
Categories:
Other Brands
Box pochette, diagramme quilting and now buckle-studded strap, it really never gets boring at Prada. And today, they have a wide variation of different handbag styles, more than we can collect. Still, we hope they will bring back the classic Saffiano Lux Tote one day, the bag that we love so dearly. But anyways, meet the new Prada Elektra Bag.
The Design
Prada is challenging all fields of fashion, but aren't they trying to do a bit too much? The pyramid studs on the Elektra Bag do remind me of the Valentino, especially the red colored handbag.
The Elektra Bag is made with a mix of calf and saffiano leather. Both leathers are durable, especially the saffiano, which is unbreakable. The studs have been embellished in different parts; first on the center buckle strap, but also on the handles. The front features a flap with push-lock clasp and you can sling it on the shoulder as it comes with a removable leather strap.
It's a chic bag with tremendous space in the interior. And it can function as a great everyday bag, blending with casual clothing.
The Interior
So how does the inside of this bag looks like? There are two compartments and one zipped pocket. Both are big enough to help you transport all your basic needs and there is even space for more.
The Prices And Sizes
Measuring 4.2' x 7.2' x 10.2' (D x H x W) inches, priced at $2840 USD, €2200 EUR, £1990 GBP, ¥346680 JPY.
More Images And Colors
comnum(0) tbcount(0) tbcount(355)
Categories:
Other Brands
Photo: Pixabay
Hosting the perfect fall wedding can be tough. As one of the most popular times to get married, the prices can sometimes be slightly higher right before the offseason. And if you're getting hitched this upcoming fall, there are a few things you should be mindful of to afford that perfect day. However, that's why I've listed a few helpful tips to get started. Check them out below:
CREATE A SAVINGS PLAN
As the fall is creeping up right around the corner before, if you haven't started saving for your wedding, then this is the perfect time to start. According to Fortune, the average wedding cost comes it at around $35,329. While you can reduce that number greatly through being resourceful, there's no getting around that this is going to be an expensive affair; and if you're trying to avoid marriage debt, then it would be wise to start getting on a savings plan.
Sit down with your significant other and estimate the total cost of your wedding. This includes practically everything (no matter how small) as it will not only give you an accurate picture of how your wedding day will go but additionally the items that you can cut back on. The goal here is to find a price that works for the both of you where you can save monthly and not feel like you're going to be in a mountain of debt afterward. Finally, try and have your savings be geared towards making this day perfect for you both, as that's the main goal.
KEEP YOUR EYES PEELED FOR THE BEST DEALS
Another important strategy to consider when dealing with fall weddings is what you can save leading up to the special event. Make no mistake; there are plenty of places you could look into having your ideal wedding and what's associated with it. However, the overarching goal is to find where you can truly save. And for you, that means getting in the habit of looking more online.
As perhaps the most efficient place to start consolidating and looking for deals, there are plenty of options you may not have even considered available online. For example, the wedding dress company Azazie can make you a custom wedding dress for a fraction of the cost of their competitors. Additionally, don't be afraid to take on some of the other bigger items from your wedding, such as travel. In fact, according to Ice Portal, 49 percent of millennials take on a trip last minute, and either for your destination wedding or honeymoon, this can be an excellent option to take on. All-in-all, see what type of savings you might be able to incur by searching online, as this is one place you don't want to miss.
Photo: Pixabay
ELIMINATE ANY UNNECESSARY DEBT
While it's going to be tough, eliminating any extra debt you might have is going to be a necessity before your wedding day. Not only will this help you start to get a better handle on your finances, but you'll additionally be much more relieved after your wedding day. Although you probably won't be able to eliminate every single piece of debt you have, it's never too late to get a start.
Get together with your significant other and list out the current debts you both have. As you're going to be sharing these jointly after you get married, it's never a bad idea to start tackling them together now. Additionally, try and sort out which debts should start to be paid off first, with interest rates and fees being a top consideration. Credit card debt is probably the biggest culprit because, as noted by NerdWallet, the average household has approximately $15,654 in credit card debt, which is a pretty staggering statistic when you consider how long that will take to pay off. However, by aiming towards eliminating that in chunks, you'll be in a much better position to move forward after your big day.
STAY PATIENT
Finally, although it might not be the most fun activity, waiting to get married and truly saving up will be the easiest way to ensure you have the money. According to Brides.com, the average length of engagement is 12 to 18 months, which if you need to take more time to tie up some loose ends, then that's never a bad idea. As your wedding is something that you're going to want to remember forever, so make it worth the time you invest beforehand to see your goals through.
What are some helpful tips you have for others to save before their wedding? Comment with your insights below!
comnum(0) tbcount(0) tbcount(372)
Categories:
Other Brands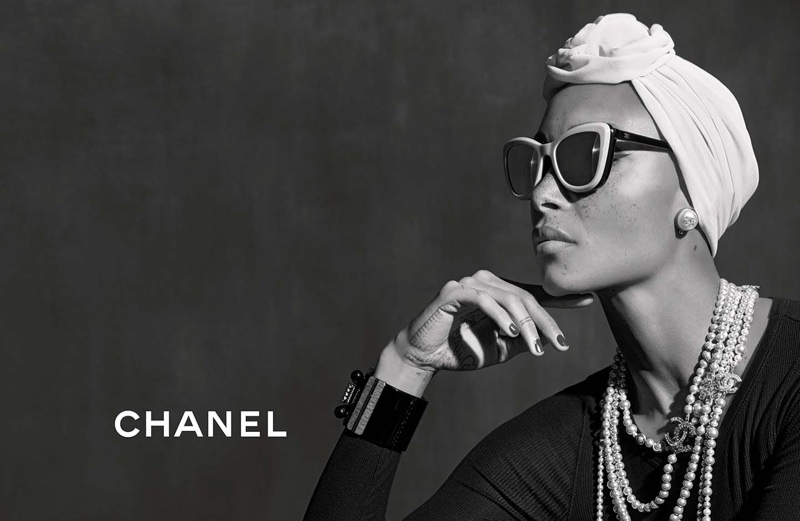 Adwoa Aboah stars in Chanel Eyewear's spring-summer 2018 campaign
British model Adwoa Aboah takes the spotlight in the spring-summer 2018 campaign from Chanel Eyewear. Captured in black and white by Karl Lagerfeld, the short-haired beauty is a striking vision in these portraits. Wearing a turban on her head, Adwoa serves pure elegance in each shot. Optical frames as well as sunglasses are paired with pearl strands and tweed jackets.
Related: Chanel Gets Sporty Glam With Pre-Spring 2018 Campaign
CHANEL EYEWEAR SPRING/SUMMER 2018 CAMPAIGN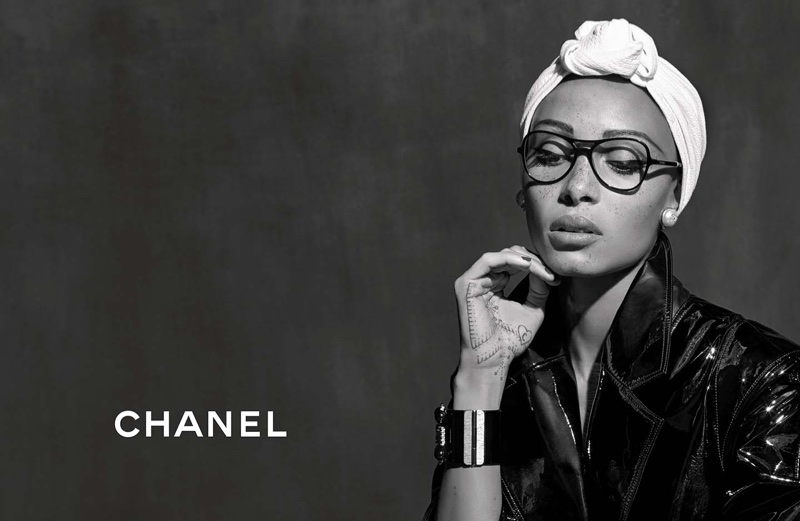 Karl Lagerfeld photographs Chanel Eyewear's spring-summer 2018 campaign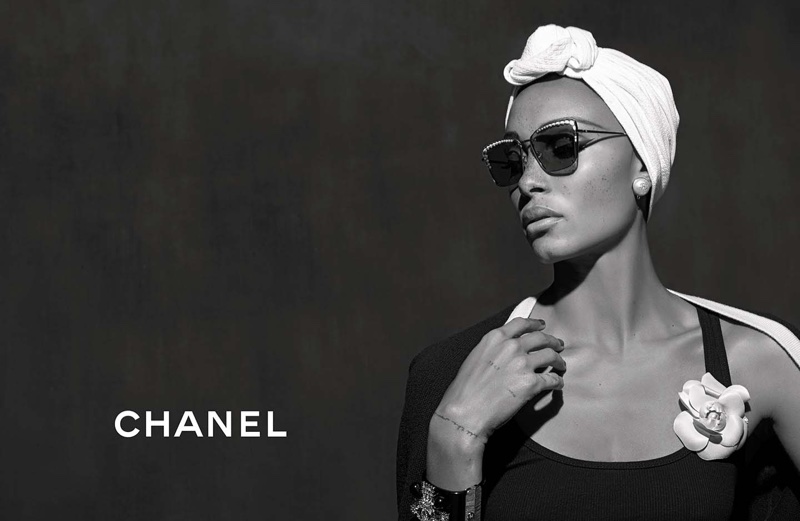 Adwoa Aboah models sunglasses in Chanel Eyewear's spring-summer 2018 campaign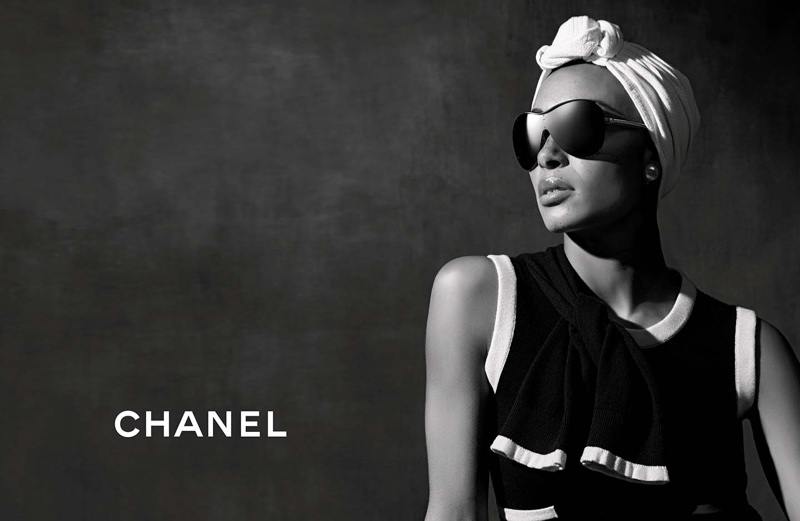 An image from Chanel Eyewear's spring 2018 advertising campaign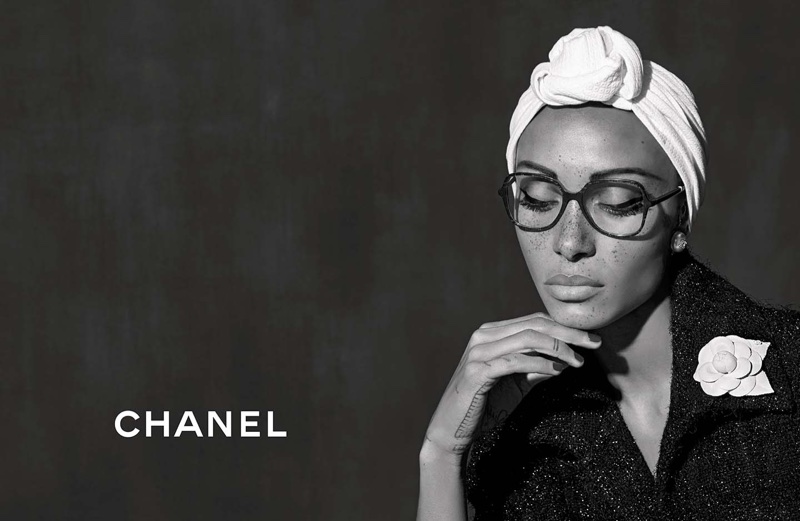 Adwoa Aboah wears optical frame in Chanel Eyewear spring-summer 2018 campaign
Categories

New Posts

Hot Posts