Categories:
Other Brands
The Croisiere Wallet On Chain is a special handbag that has been with the house for a very long time. Each collection has its own Croisiere WOC style, for example the J'Adior Croisiere WOC, the Turn Me Dior Croisiere WOC, the Lady Dior Croisiere WOC and now introducing the new Diorevolution Croisiere WOC for the Cruise 2018 Collection.
The Design
The Diorevolution is a new collection that has been released this year. The first handbag crafted for this line was a modern flap bag, convertible to a clutch bag with hand-slot. The Croisiere WOC version is a bit different. The overall look is minimalistic in solid color. The front features the signature DIOR logo in aged gold hardware for the vintage appeal. It also comes with a chain strap for shoulder carry, as the chain is 120 cm long. The chain can be removed and this handbag can be transformed either in a large wallet or an evening companion.
The Croisiere WOC is truly a luxurious piece of item. The calfskin leather feels luxurious and durable at the same time.
The Interior
The interior is packed with practical compartment and it's the same as you will expect from a Wallet. Inside there is one large compartment, 12 card slots, 2 flat pockets and 1 zipped pocket.
The Prices And Sizes
Measuring 21 x 11 cm, priced at £740 GBP, €850 EURO,WON via Dior boutiques.
More Images And Colors
comnum(0) tbcount(0) tbcount(367)
Categories:
Other Brands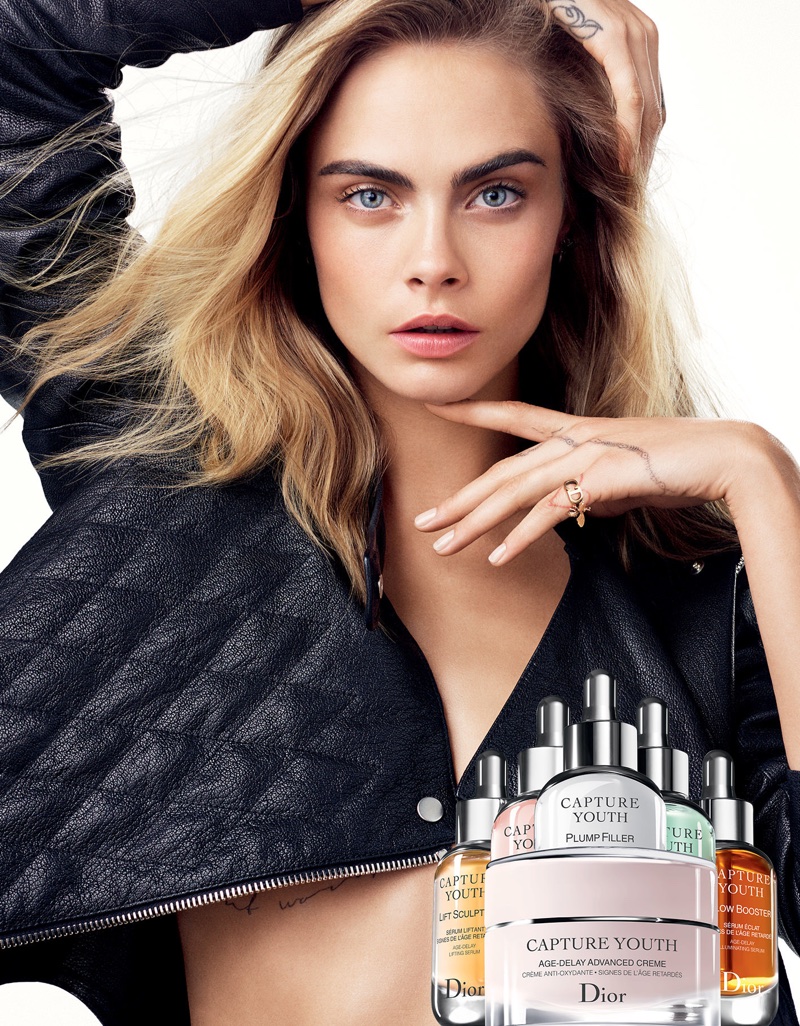 Cara Delevingne stars in Dior 'Capture Youth' campaign
After being named the new face of Dior's 'Capture Youth' line last year, the official campaign featuring Cara Delevingnehas finally broke. Aimed at women in their thirties, the anti-aging line promises to delay the first sign of wrinkles and lines. Captured by Cass Bird, Cara poses in a stark setting while wearing a cropped leather jacket and Dior briefs. The British beauty flaunts her tattoos in the sultry shots.
Related: Cara Delevingne Models Dior Fashions in Glamour Mexico
CAMPAIGN: CARA DELEVINGNE FOR DIOR 'CAPTURE YOUTH'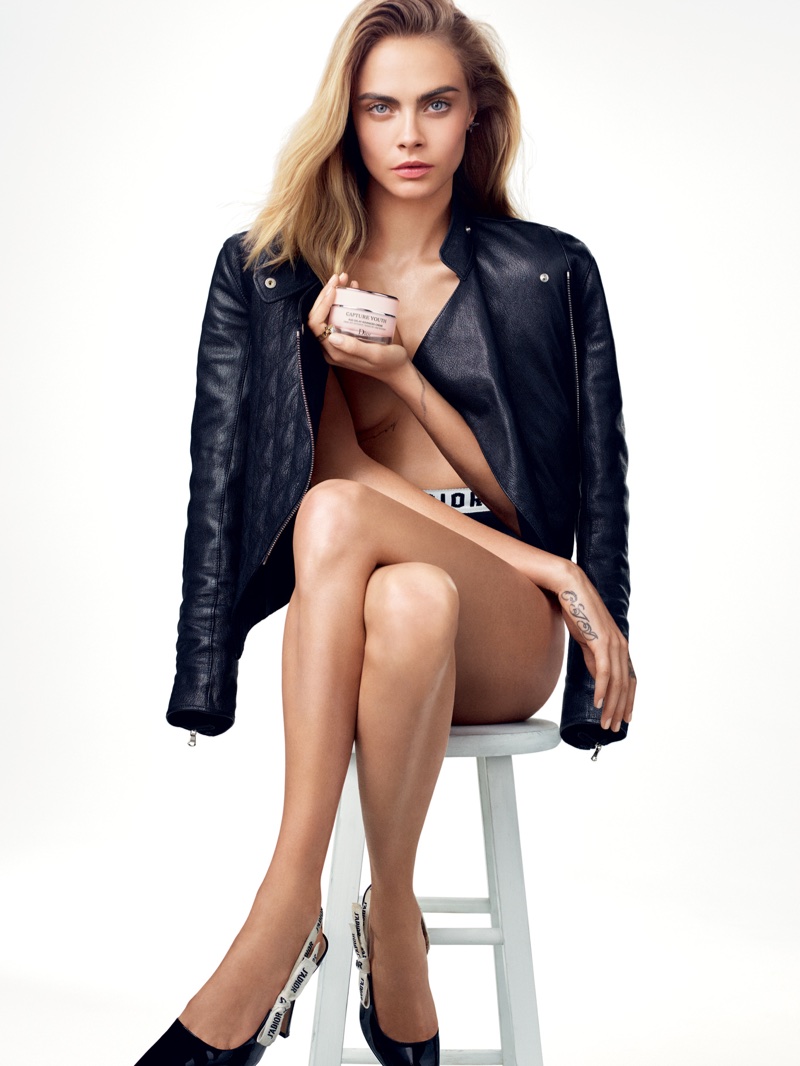 Model Cara Delevingne fronts Dior 'Capture Youth' advertising campaign
comnum(0) tbcount(0) tbcount(329)
Categories:
Other Brands
Canadian models Meghan Collison and Janice Alidaland the February 2018 cover of FASHION Magazine. Captured by Max Abadian (Atelier Management), the brunette duo rock denim looks that channel the 90's. In the accompanying spread, Meghan and Janice sport jeans, floral prints and cropped sweaters. Stylist Zeina Esmail dresses the pair in designs from labels such as Gucci, Isabel Marant and Tom Ford.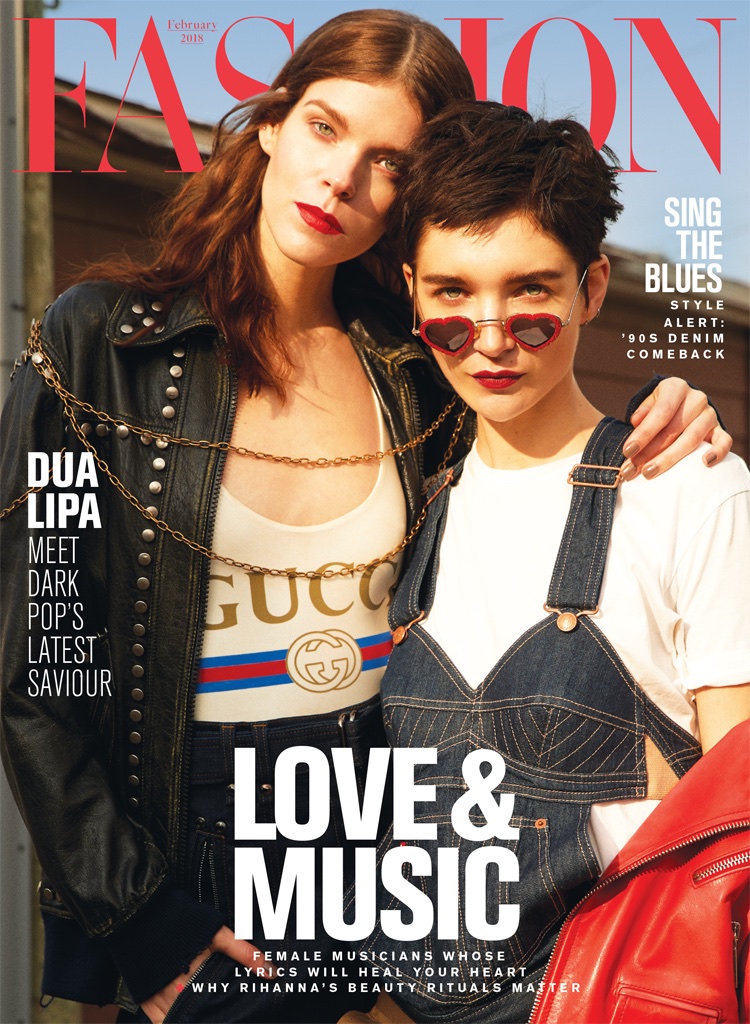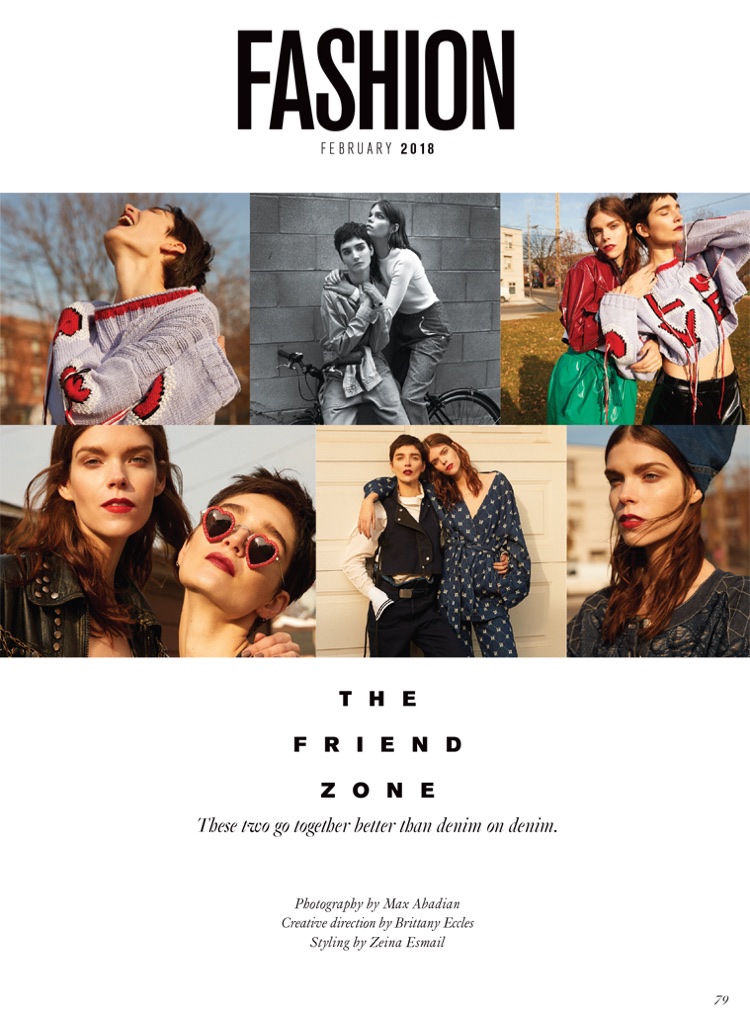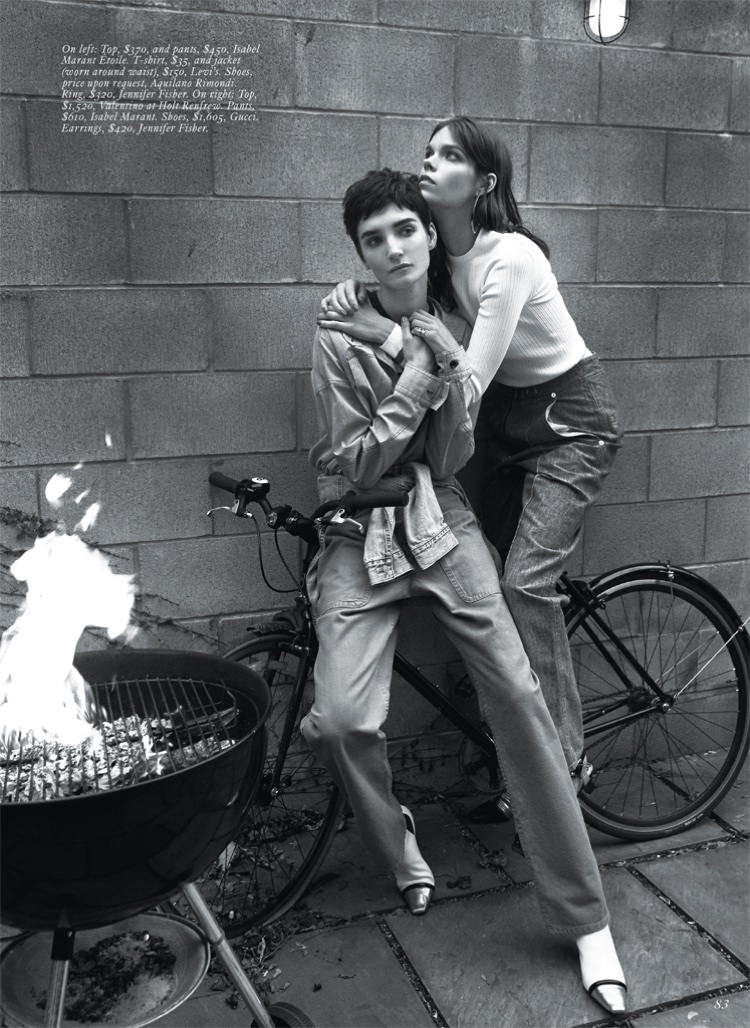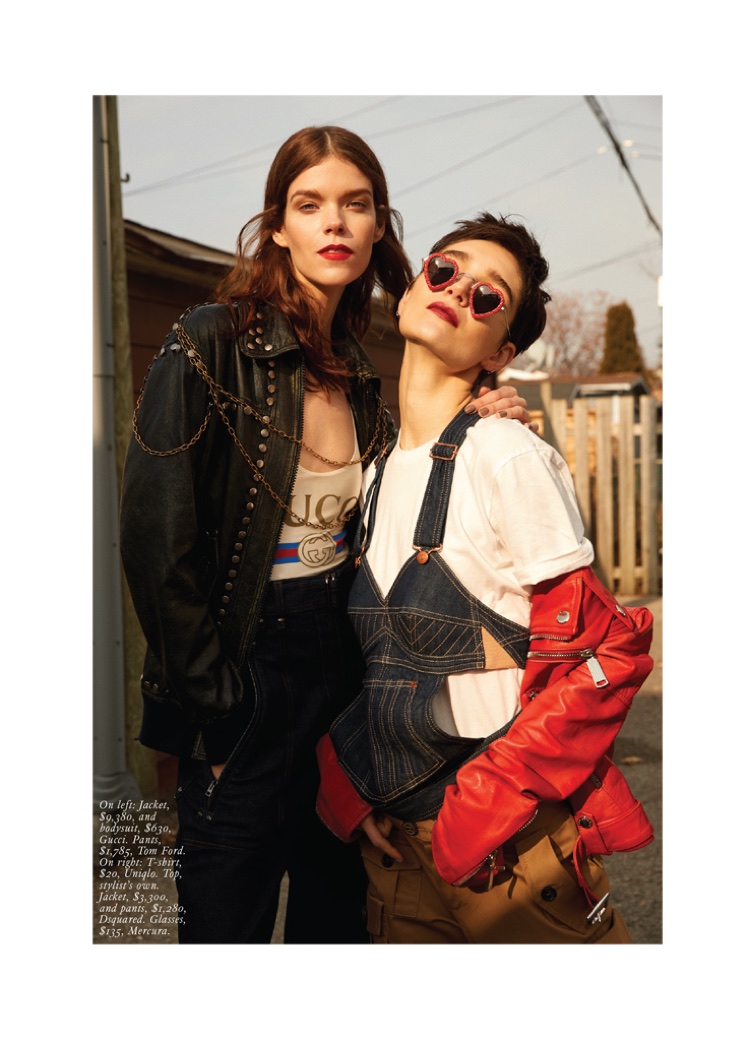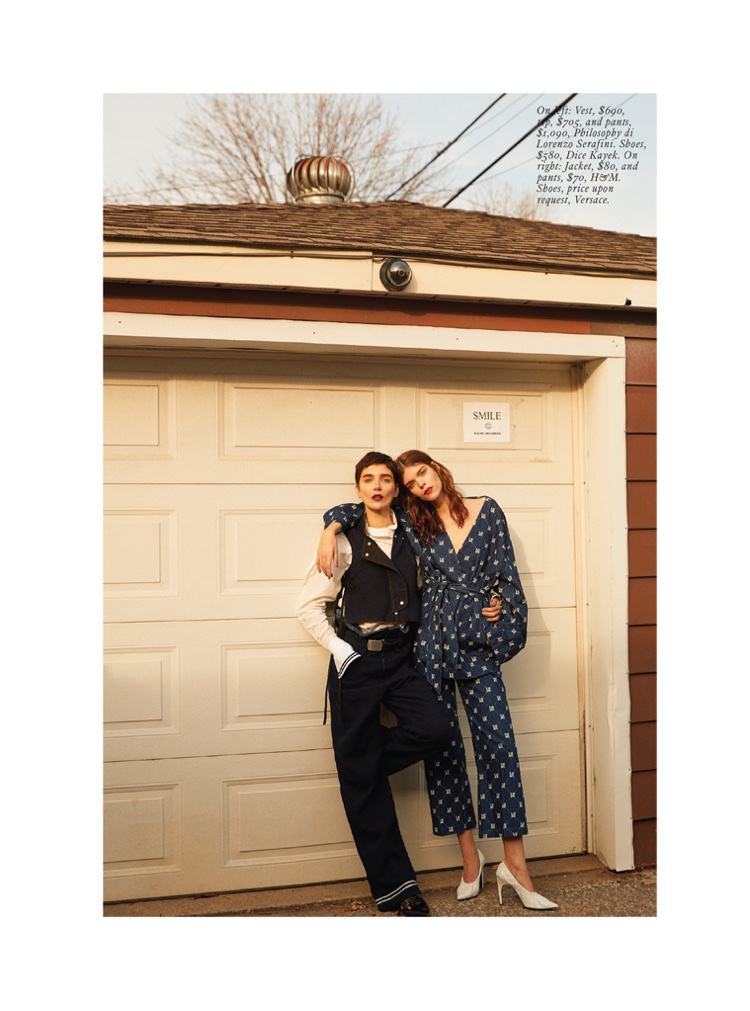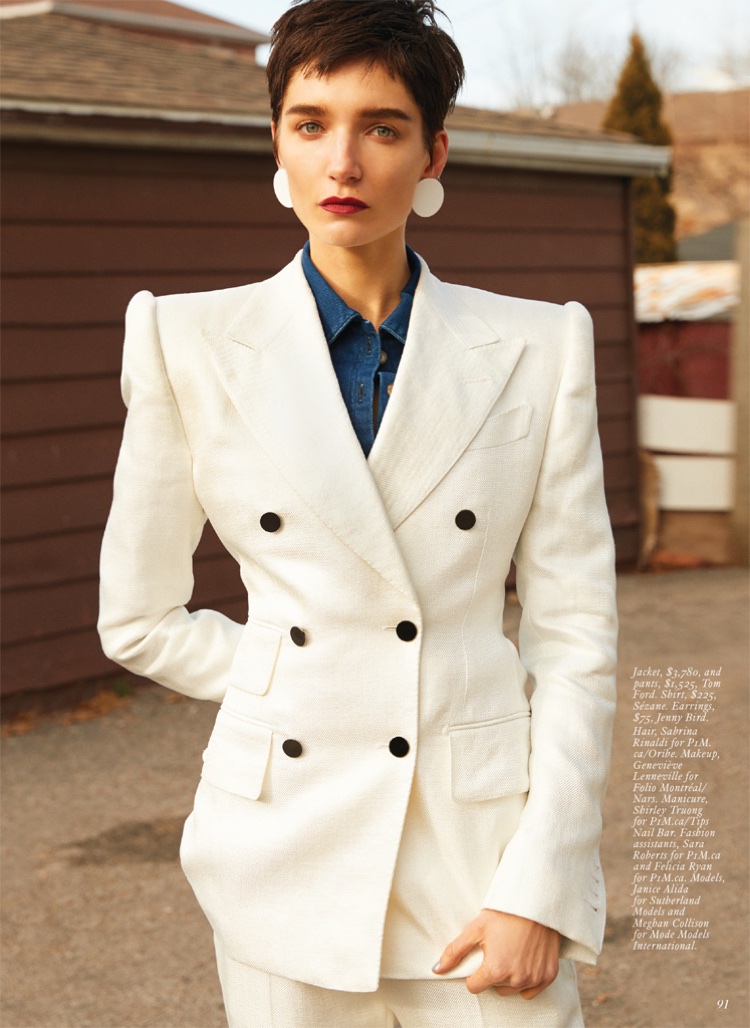 comnum(0) tbcount(0) tbcount(333)
Categories:
Other Brands
If there is an underrated designer bag in the world, the one that walks around unnoticed by a lot of fashionista's, then it would be the Salvatore Ferragamo Vara Bag. In terms of price and quality, this handbag is a steal. In terms of design, this bag is matches to the level of Chanel, Dior and LV. The Vara Bag is made to be an effortless, timeless and ladylike handbag, so be prepared to look fabulous.
For those that wants a bigger Vara Bag. One that's evenly cute but just different in shape. Go to Salvatore Ferragamo Vara Rainbow Bag.
The Design
Chanel has the CC logo, Louis Vuitton has the LV logo and Ferragamo has the bow. Whenever you see a beautiful handbag with a nice cute bow, you will instantly recognize that it's a creation from this brand. Almost every Ferragamo's Classic Handbags are made with a bow. The center of the bow is embellished with the house's signature.
The Vara Bag looks both classy and classic. There somewhat design added to make it more interesting, a bit more vintage. The bag is crafted in smooth leather, but the edges around the flap are highlighted. The bag looks soft, charming and streamlined.
There are multiple ways to carry. You can carry the Vara Bag cross body or just on your shoulder as it comes with a chain and leather strap. This strap can be removed so that it can be transformed into a clutch bag. The calfskin makes sure it's durable but soft at the same time. This leather is easier to maintain than lambskin.
The best thing about this handbag is that it comes in different bright leather. If you want, there is also a classic black color, but there are plenty of choices.
The Interior
The interior of this beautiful bag is made-up with a main compartment and an internal slot pocket.
The Prices And Sizes
The mini size is measured 5' x 8' x 1.5' (H x W x D) inches, priced $775 USD, €595 euro, $4630 HKD, $879 AUD, ¥77500 JPY.
Where to shop Salvatore Ferragamo Vara Bag?
1. Luisa Via Roma – the Vara Bag is available here in the color black as well.
2. MyTheresa – check for more colors via here.
3. Farfetch – a large collection of the Vara Bag can be found here.
4. Matches Fashion – you might also find more colors here.
More Images And Colors
comnum(0) tbcount(0) tbcount(315)
Categories:
Other Brands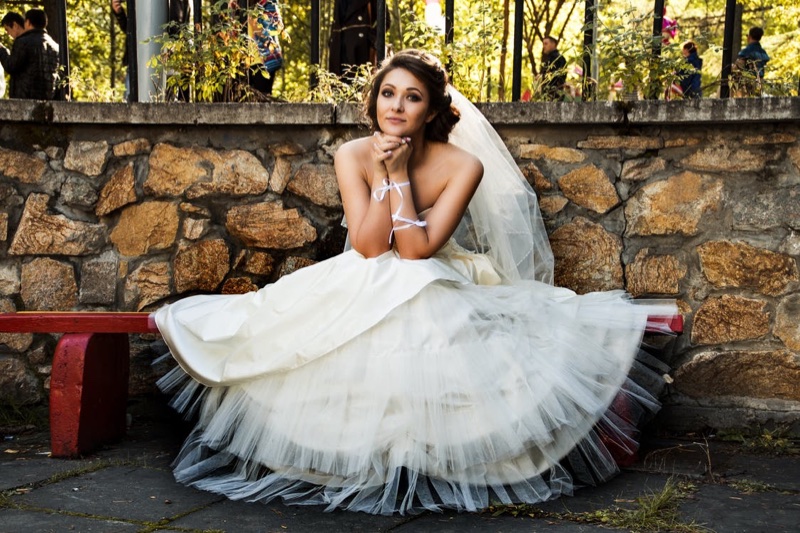 Photo: Pexels
Recently engaged? Then you may already be throwing around stag and hen party ideas. Pre-wedding celebrations are all part of the fun, but how can you have fun while keeping costs to a minimum? Here are some money-saving tips that'll stop you from breaking the bank.
1. WORK OUT A BUDGET
With a ring on your finger, the last thing you probably feel like doing is sitting round the table and having a sensible conversation with your other half. Shouting from the rooftop about your upcoming nuptials may seem more appropriate, but it is really important to put your heads together and see how much you should spend on pre-marital celebrations – not forgetting that the wedding itself will likely eat into your finances considerably. Thankfully, there are many budgeting apps that will help you with this task, so make the most of technology and spend your money carefully. Get this boring-but necessary stuff out of the way and the fun can start in earnest.
2. LOOK OUT FOR PACKAGES
While the future bride may consider a spa break to be the perfect hen do experience, the groom may be hoping for a party-fuelled stag weekend away. Whatever the case, be sure to look out for special offers and deals as buying a complete package is often cheaper than purchasing each element of your pre-marital celebration separately. What's more, with a package all the hard work is done for you, giving you more time to focus on other elements of the wedding. All you need to do is turn up and let the fun begin, with worrying about how to keep everyone entertained.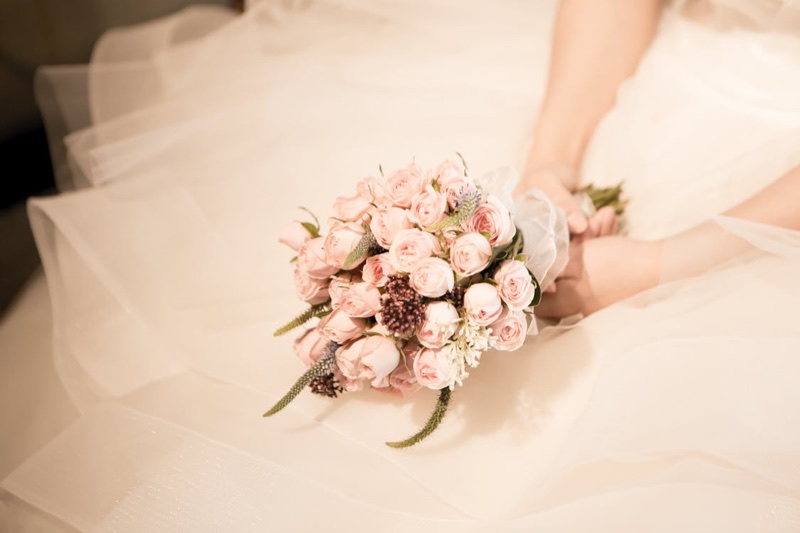 Photo: Pexels
3. FIND AN AFFORDABLE VENUE
If you are planning to throw an engagement party for your friends and family (as well as organising a stag and hen do), keeping costs down is sure to be a priority. You can do this by hosting the party at home or renting out a room in a bar, restaurant or village hall at a set price. If you do the latter, be sure to negotiate a reasonable deal and to see if you can get any discount on food, music or any other additional perks. What's more, always shop around and don't settle for the first offer.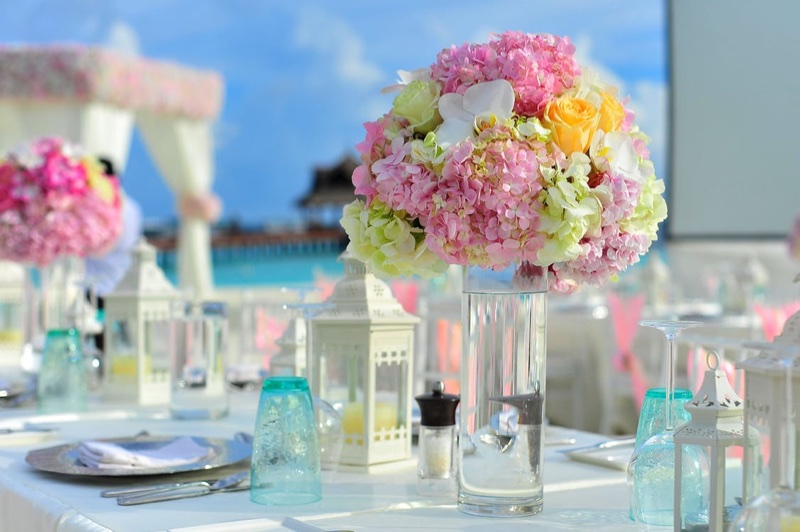 Photo: Pexels
4. EMBRACE DIY
While hiring an expensive party planner might be out of the question, it's surprisingly easy to transform even the most basic of venues into something special. You'll find plenty of inspiration online but one of the first things to decide upon is a colour scheme as this will help you to streamline your decorations and ensure everything looks good together. If your favourite colour complements your partner's favourite colour, this is a wonderfully romantic place to start.
Once you know what colours to use, you can set about making your own decorations. Stuck for ideas? Then here are some things you can try:
• Printing off black and white pictures and clipping them to string using clothes pegs
• Making bunting using snaps of your friends and relatives
• Blowing up large images of you and your partner to decorate the venue
• Popping up a chalk board where your guests can leave notes
• Creating a sweet treat table full of goodies and homemade delights
• Making sweet jars with personalised ribbon
• Placing LED lights in candle jars and dotting them around the room
• Making a colourful balloon chandelier
• Creating glitter-dipped cups and balloons
• Providing photo booth props and a backdrop of your choice
Saving money on your pre-wedding celebrations is relatively easy; you just need to think outside of the box and be as creative as possible. Don't raid too much from your funds to make the dream wedding impossible – but don't forget to celebrate too. The excitement of the build-up is a big part of the wedding experience.
comnum(0) tbcount(0) tbcount(283)
Categories:
Other Brands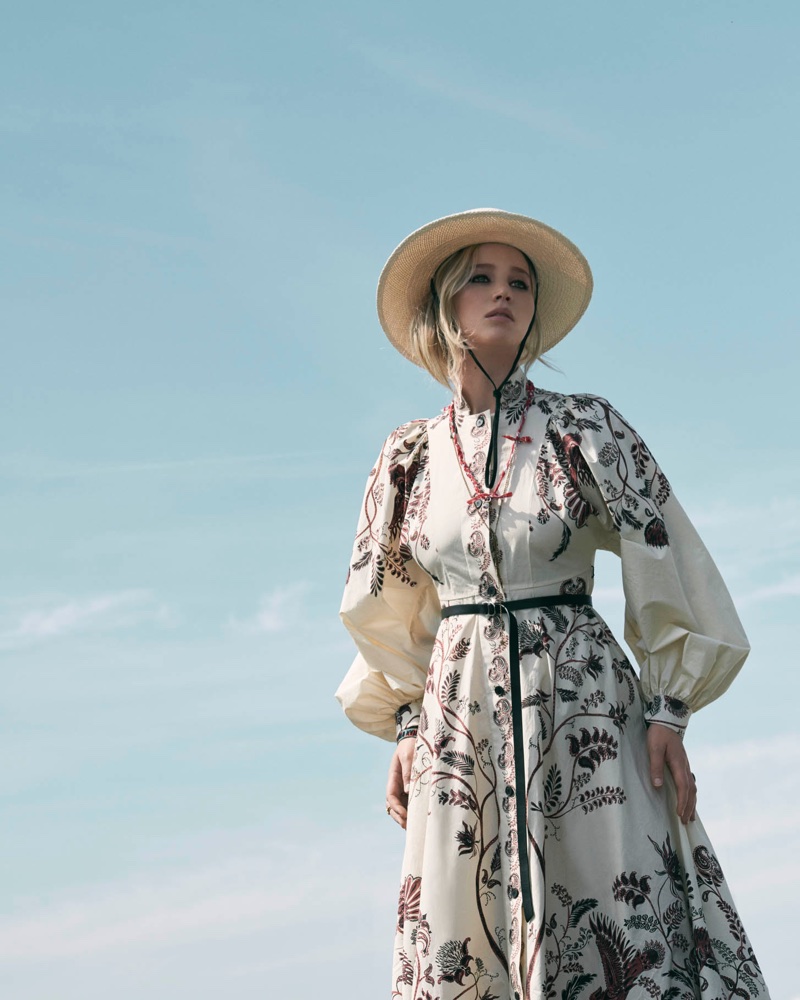 Jennifer Lawrence poses in Dior's resort 2018 collection
After appearing in Dior's resort 2018 campaign, Jennifer Lawrence stars in another shoot for the French fashion brand. Captured against clear blue skies, the blonde actress poses in front of the lens of Stas Komarovski. Jennifer wears designs from the brand's resort collection designed by Maria Grazia Chuiri. The 27-year-old impresses in wide-brimmed hats, airy dresses and branded jewelry.
Related: Jennifer Lawrence Looks Cowgirl Cool in Dior's Resort 2018 Campaign
SHOOT: JENNIFER LAWRENCE IN DIOR RESORT 2018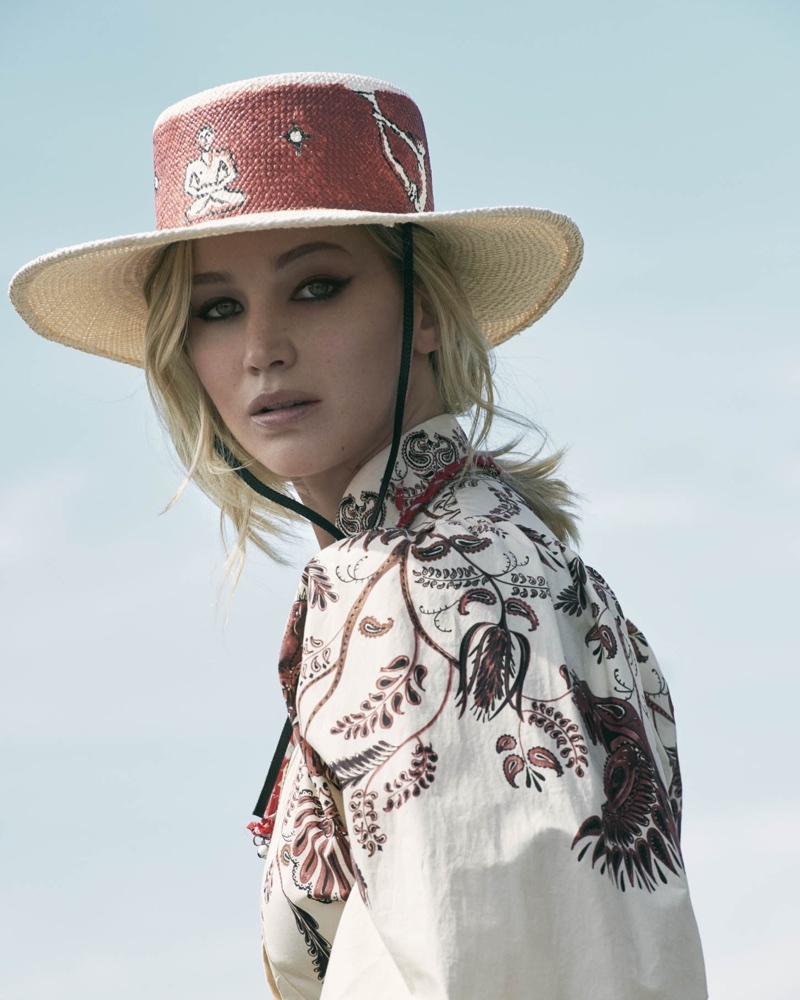 Actress Jennifer Lawrence wears wide-brimmed hat and printed dress from Dior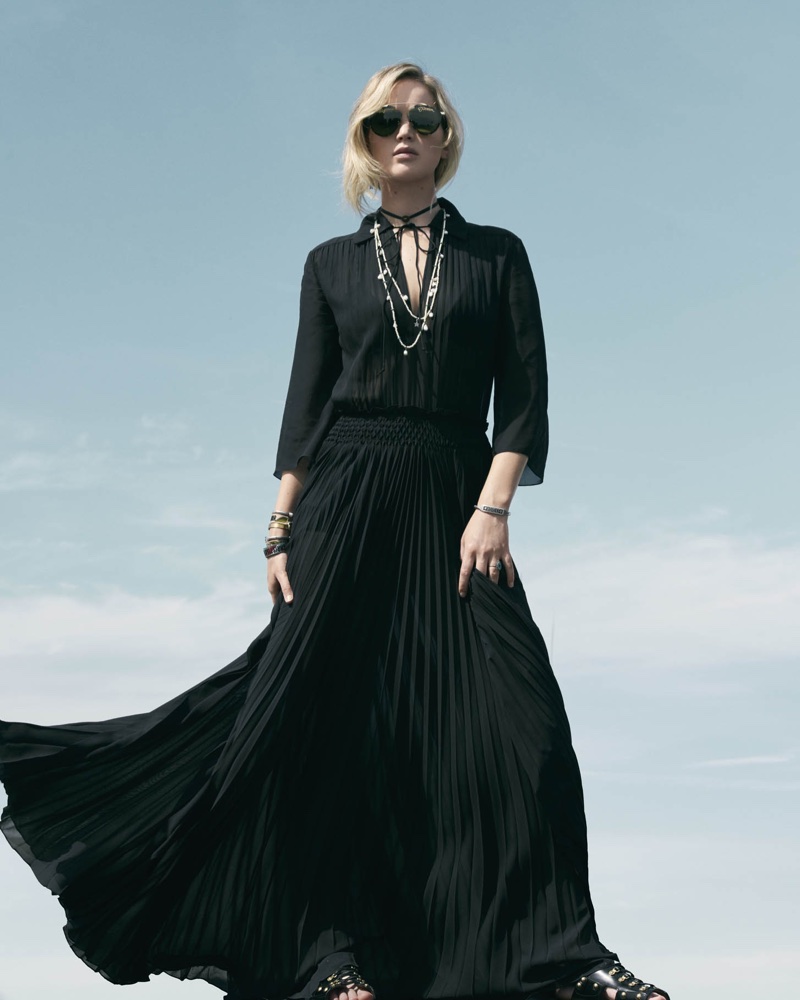 Dressed in black, Jennifer Lawrence wears Dior's resort 2018 collection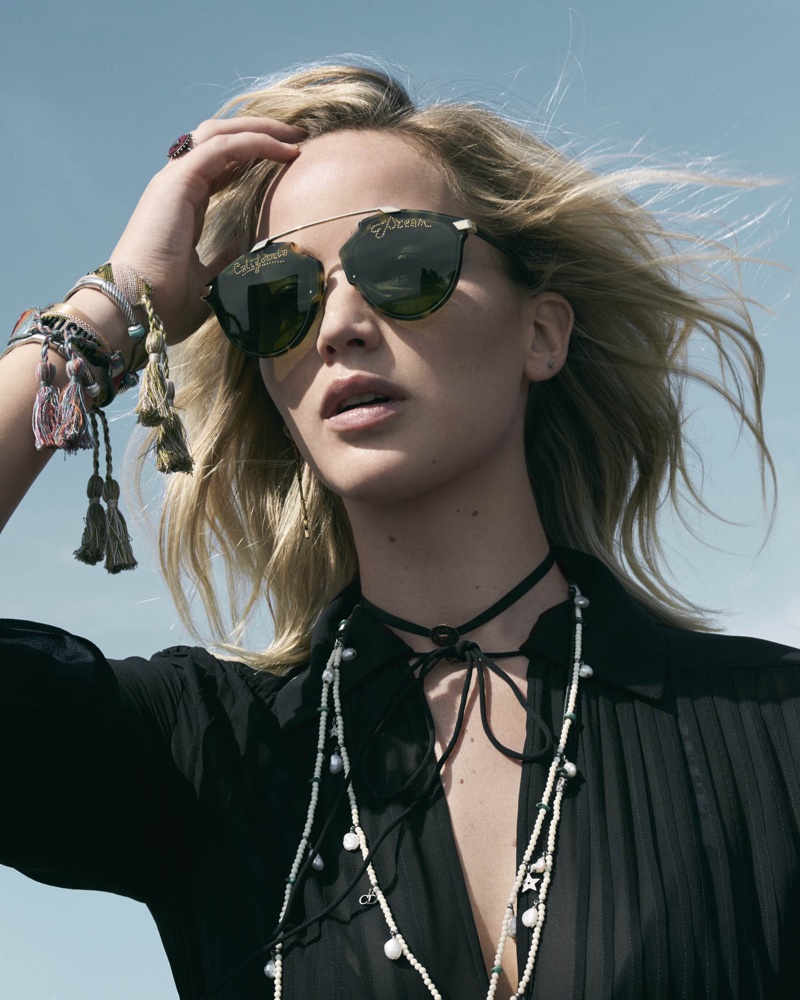 Ready for her closeup, Jennifer Lawrence wears Dior sunglasses and jewelry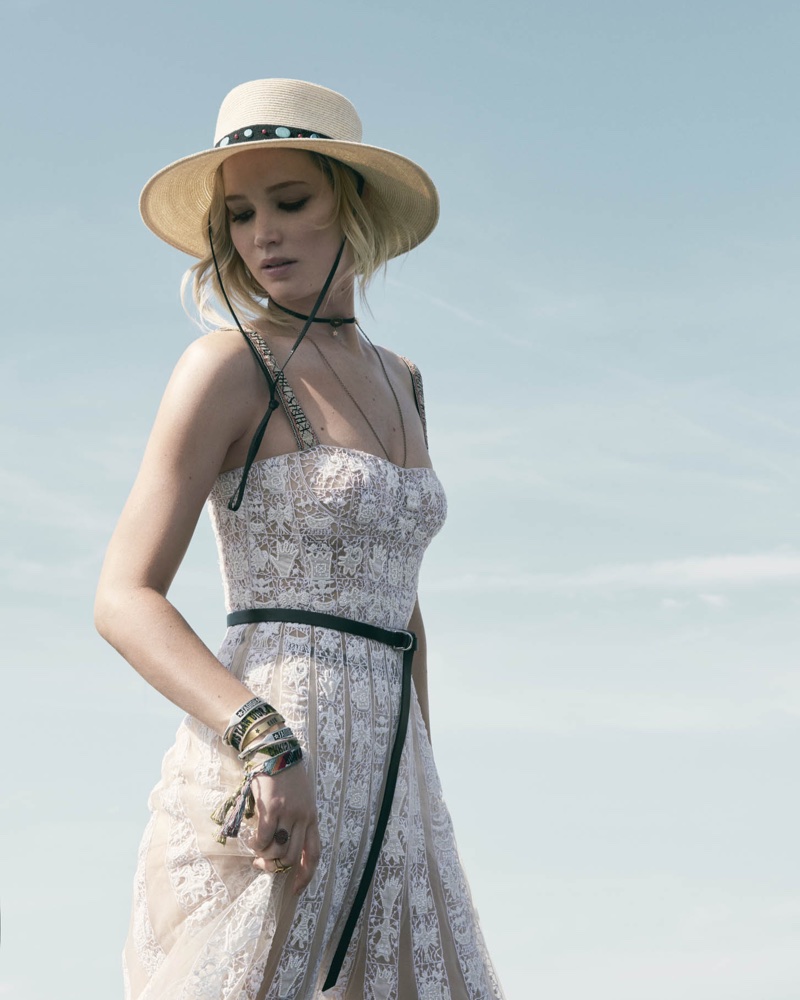 Dressed in white, Jennifer Lawrence poses in white Dior dress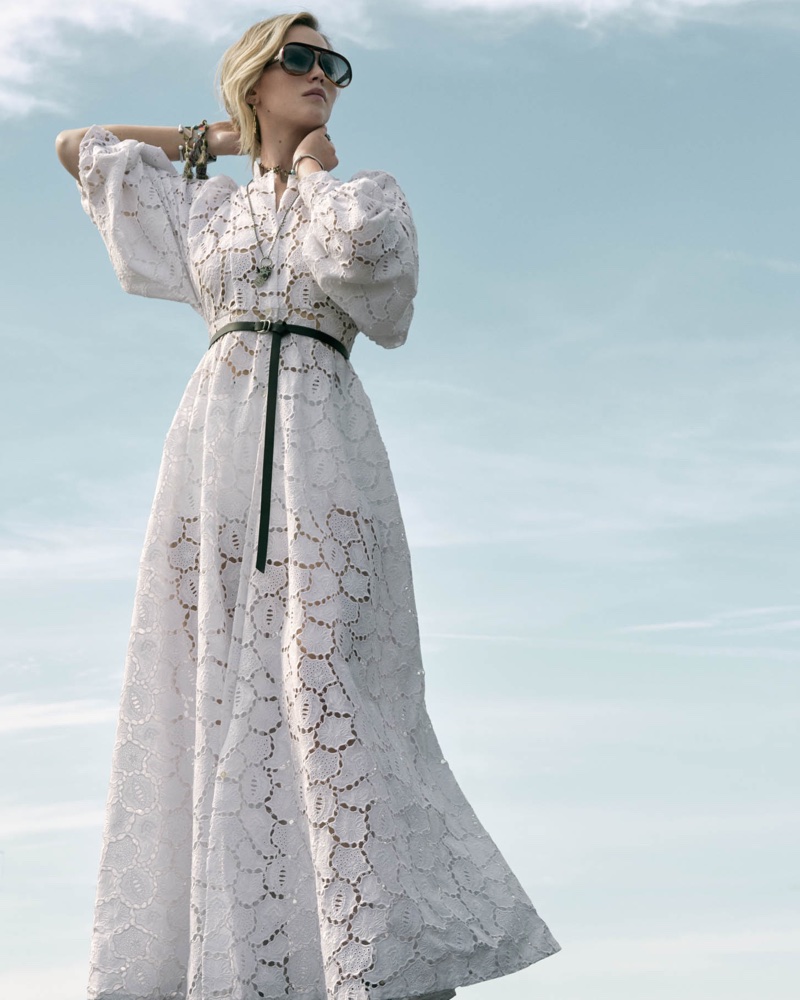 Actress Jennifer Lawrence wears white Dior maxi dress
Categories

New Posts

Hot Posts