Categories:
Other Brands
Canadian models Meghan Collison and Janice Alidaland the February 2018 cover of FASHION Magazine. Captured by Max Abadian (Atelier Management), the brunette duo rock denim looks that channel the 90's. In the accompanying spread, Meghan and Janice sport jeans, floral prints and cropped sweaters. Stylist Zeina Esmail dresses the pair in designs from labels such as Gucci, Isabel Marant and Tom Ford.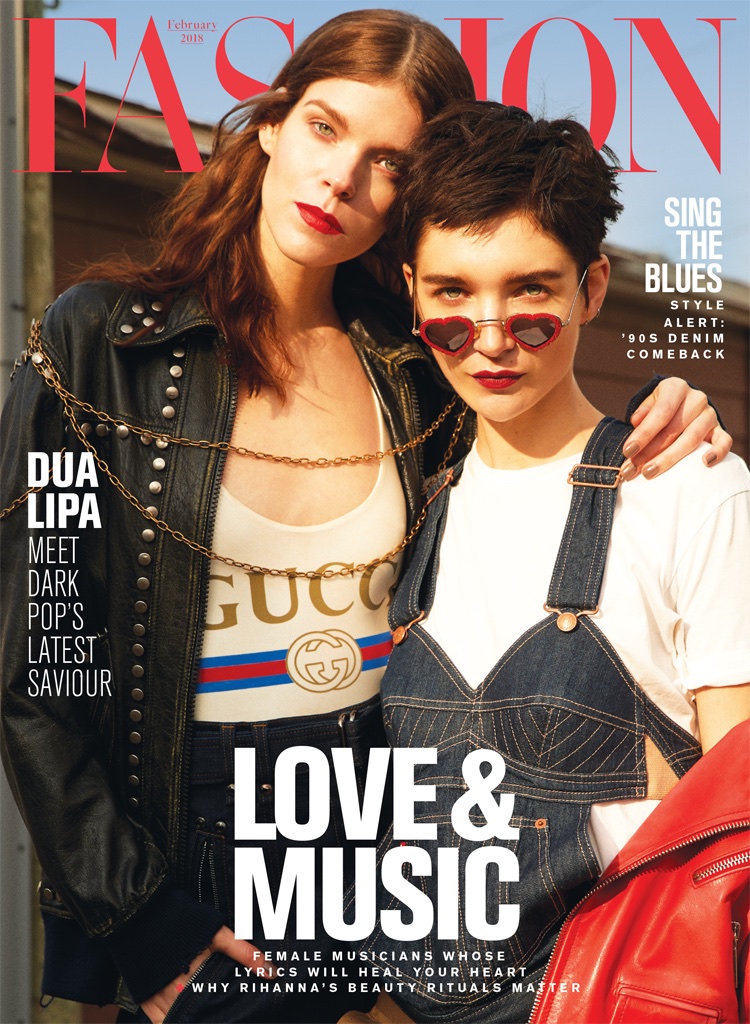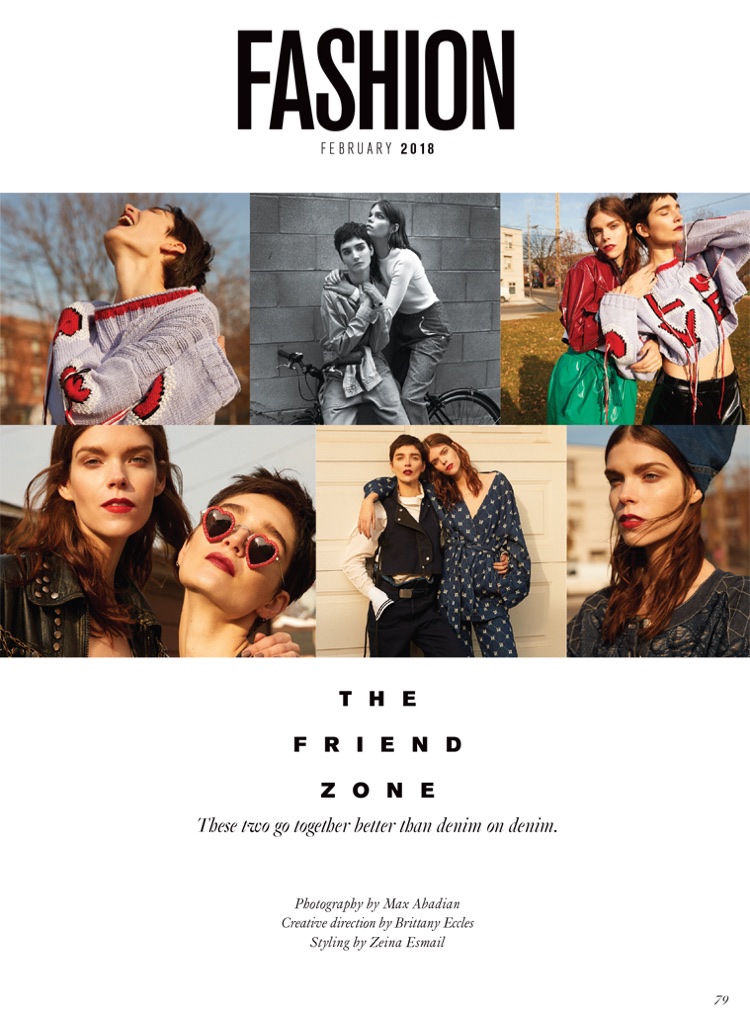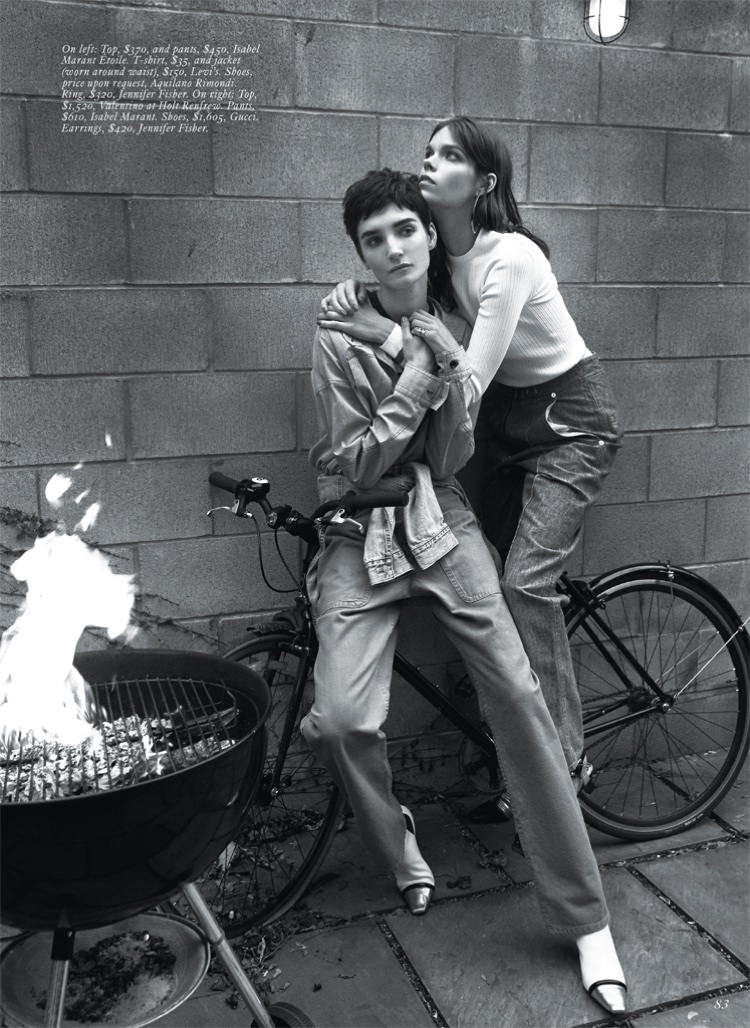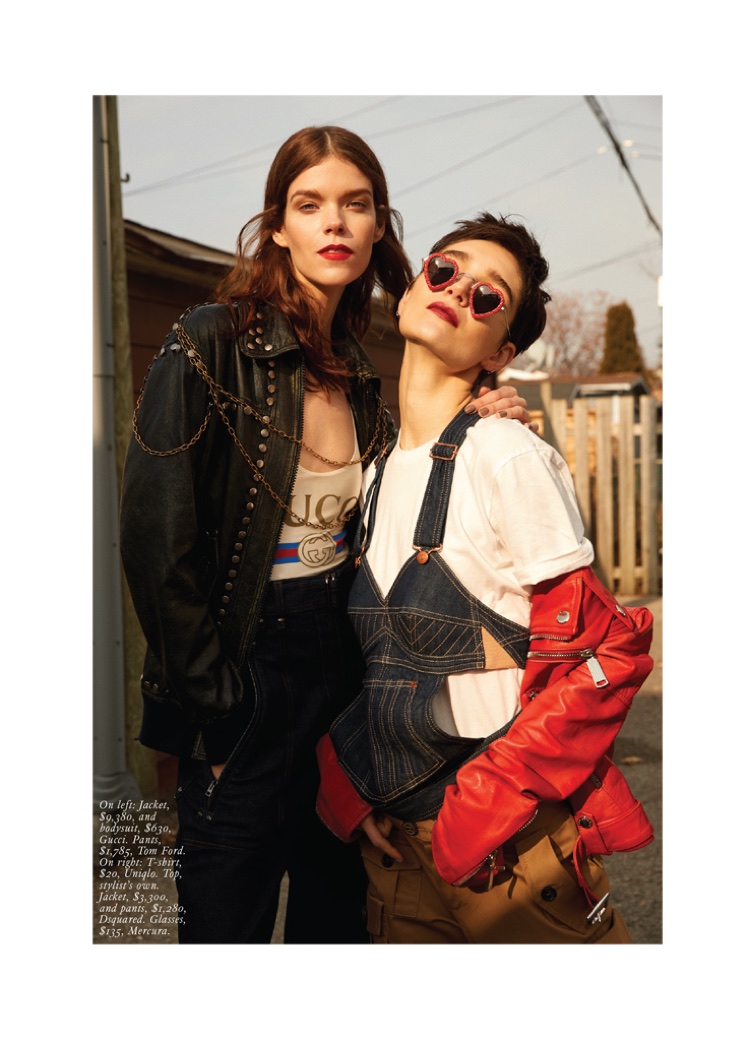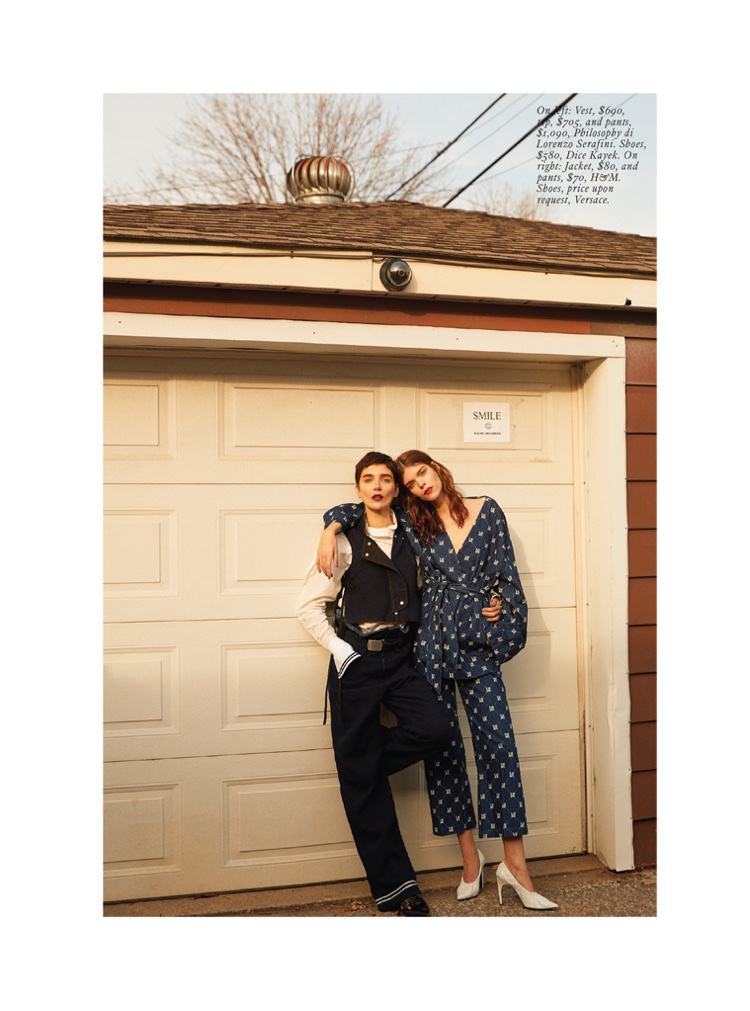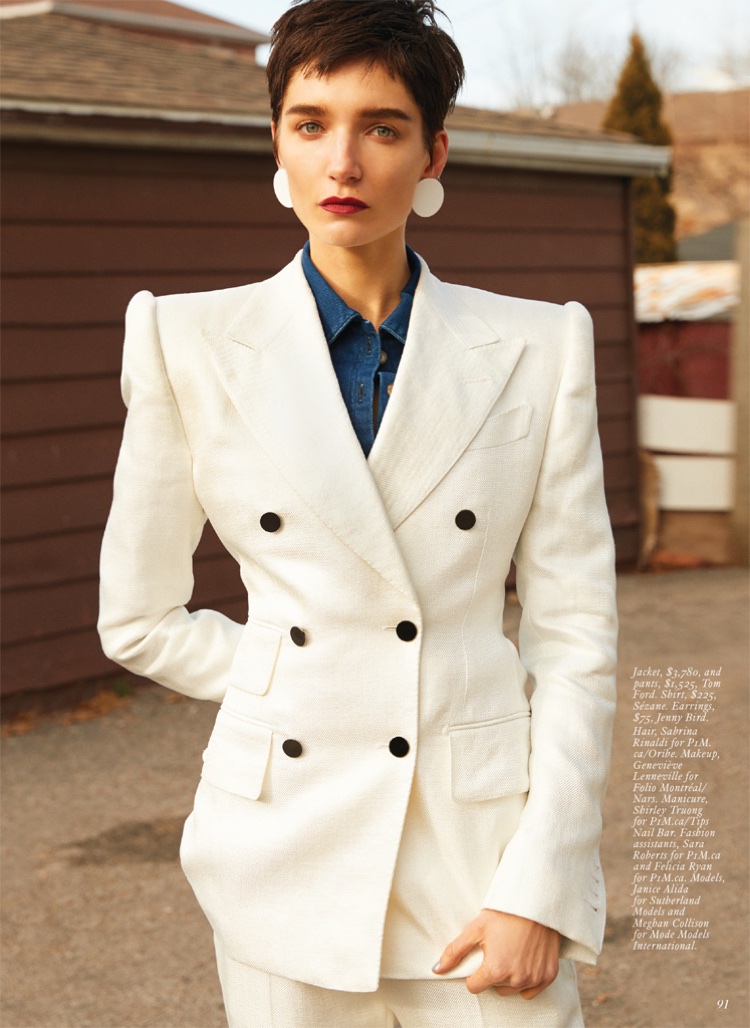 comnum(0) tbcount(0) tbcount(220)
Categories:
Other Brands
If there is an underrated designer bag in the world, the one that walks around unnoticed by a lot of fashionista's, then it would be the Salvatore Ferragamo Vara Bag. In terms of price and quality, this handbag is a steal. In terms of design, this bag is matches to the level of Chanel, Dior and LV. The Vara Bag is made to be an effortless, timeless and ladylike handbag, so be prepared to look fabulous.
For those that wants a bigger Vara Bag. One that's evenly cute but just different in shape. Go to Salvatore Ferragamo Vara Rainbow Bag.
The Design
Chanel has the CC logo, Louis Vuitton has the LV logo and Ferragamo has the bow. Whenever you see a beautiful handbag with a nice cute bow, you will instantly recognize that it's a creation from this brand. Almost every Ferragamo's Classic Handbags are made with a bow. The center of the bow is embellished with the house's signature.
The Vara Bag looks both classy and classic. There somewhat design added to make it more interesting, a bit more vintage. The bag is crafted in smooth leather, but the edges around the flap are highlighted. The bag looks soft, charming and streamlined.
There are multiple ways to carry. You can carry the Vara Bag cross body or just on your shoulder as it comes with a chain and leather strap. This strap can be removed so that it can be transformed into a clutch bag. The calfskin makes sure it's durable but soft at the same time. This leather is easier to maintain than lambskin.
The best thing about this handbag is that it comes in different bright leather. If you want, there is also a classic black color, but there are plenty of choices.
The Interior
The interior of this beautiful bag is made-up with a main compartment and an internal slot pocket.
The Prices And Sizes
The mini size is measured 5' x 8' x 1.5' (H x W x D) inches, priced $775 USD, €595 euro, $4630 HKD, $879 AUD, ¥77500 JPY.
Where to shop Salvatore Ferragamo Vara Bag?
1. Luisa Via Roma – the Vara Bag is available here in the color black as well.
2. MyTheresa – check for more colors via here.
3. Farfetch – a large collection of the Vara Bag can be found here.
4. Matches Fashion – you might also find more colors here.
More Images And Colors
comnum(0) tbcount(0) tbcount(209)
Categories:
Other Brands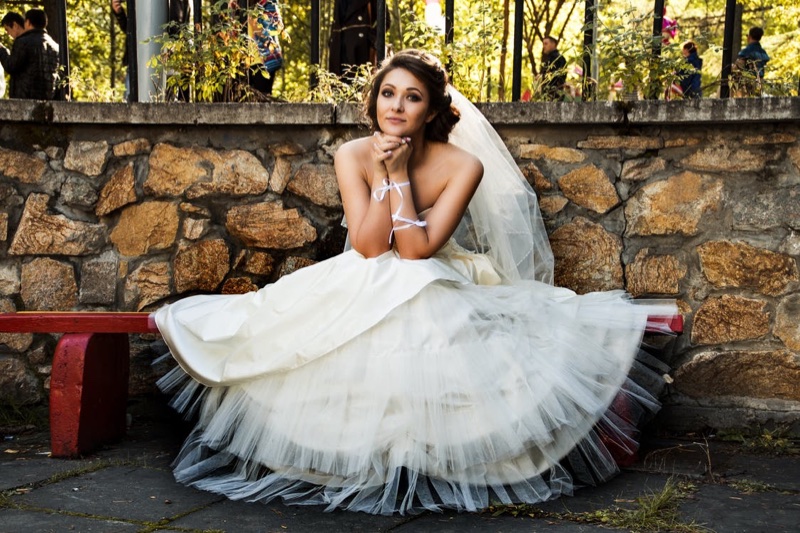 Photo: Pexels
Recently engaged? Then you may already be throwing around stag and hen party ideas. Pre-wedding celebrations are all part of the fun, but how can you have fun while keeping costs to a minimum? Here are some money-saving tips that'll stop you from breaking the bank.
1. WORK OUT A BUDGET
With a ring on your finger, the last thing you probably feel like doing is sitting round the table and having a sensible conversation with your other half. Shouting from the rooftop about your upcoming nuptials may seem more appropriate, but it is really important to put your heads together and see how much you should spend on pre-marital celebrations – not forgetting that the wedding itself will likely eat into your finances considerably. Thankfully, there are many budgeting apps that will help you with this task, so make the most of technology and spend your money carefully. Get this boring-but necessary stuff out of the way and the fun can start in earnest.
2. LOOK OUT FOR PACKAGES
While the future bride may consider a spa break to be the perfect hen do experience, the groom may be hoping for a party-fuelled stag weekend away. Whatever the case, be sure to look out for special offers and deals as buying a complete package is often cheaper than purchasing each element of your pre-marital celebration separately. What's more, with a package all the hard work is done for you, giving you more time to focus on other elements of the wedding. All you need to do is turn up and let the fun begin, with worrying about how to keep everyone entertained.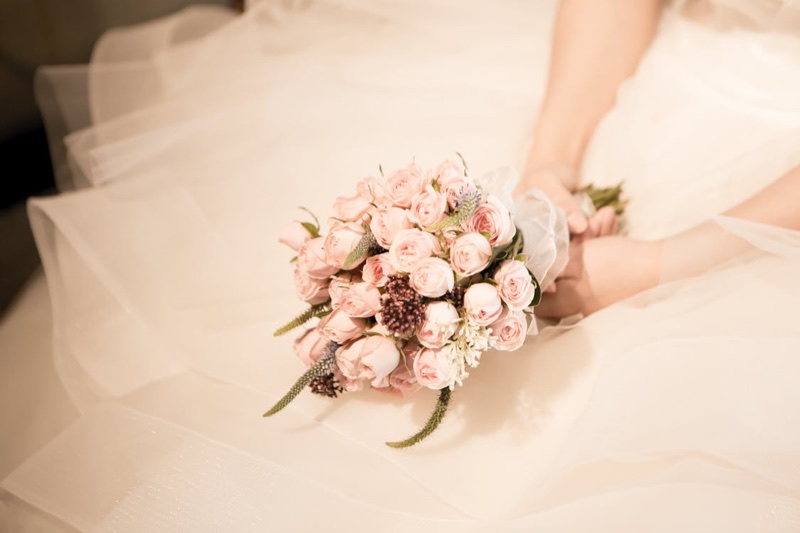 Photo: Pexels
3. FIND AN AFFORDABLE VENUE
If you are planning to throw an engagement party for your friends and family (as well as organising a stag and hen do), keeping costs down is sure to be a priority. You can do this by hosting the party at home or renting out a room in a bar, restaurant or village hall at a set price. If you do the latter, be sure to negotiate a reasonable deal and to see if you can get any discount on food, music or any other additional perks. What's more, always shop around and don't settle for the first offer.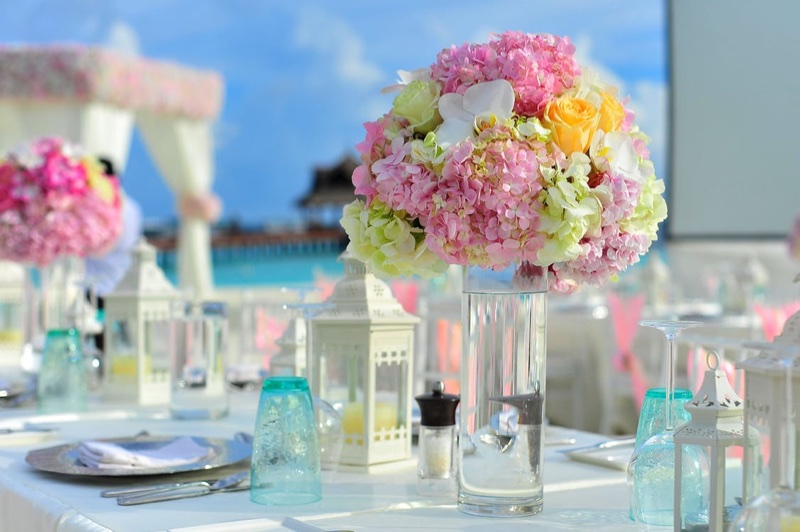 Photo: Pexels
4. EMBRACE DIY
While hiring an expensive party planner might be out of the question, it's surprisingly easy to transform even the most basic of venues into something special. You'll find plenty of inspiration online but one of the first things to decide upon is a colour scheme as this will help you to streamline your decorations and ensure everything looks good together. If your favourite colour complements your partner's favourite colour, this is a wonderfully romantic place to start.
Once you know what colours to use, you can set about making your own decorations. Stuck for ideas? Then here are some things you can try:
• Printing off black and white pictures and clipping them to string using clothes pegs
• Making bunting using snaps of your friends and relatives
• Blowing up large images of you and your partner to decorate the venue
• Popping up a chalk board where your guests can leave notes
• Creating a sweet treat table full of goodies and homemade delights
• Making sweet jars with personalised ribbon
• Placing LED lights in candle jars and dotting them around the room
• Making a colourful balloon chandelier
• Creating glitter-dipped cups and balloons
• Providing photo booth props and a backdrop of your choice
Saving money on your pre-wedding celebrations is relatively easy; you just need to think outside of the box and be as creative as possible. Don't raid too much from your funds to make the dream wedding impossible – but don't forget to celebrate too. The excitement of the build-up is a big part of the wedding experience.
comnum(0) tbcount(0) tbcount(185)
Categories:
Other Brands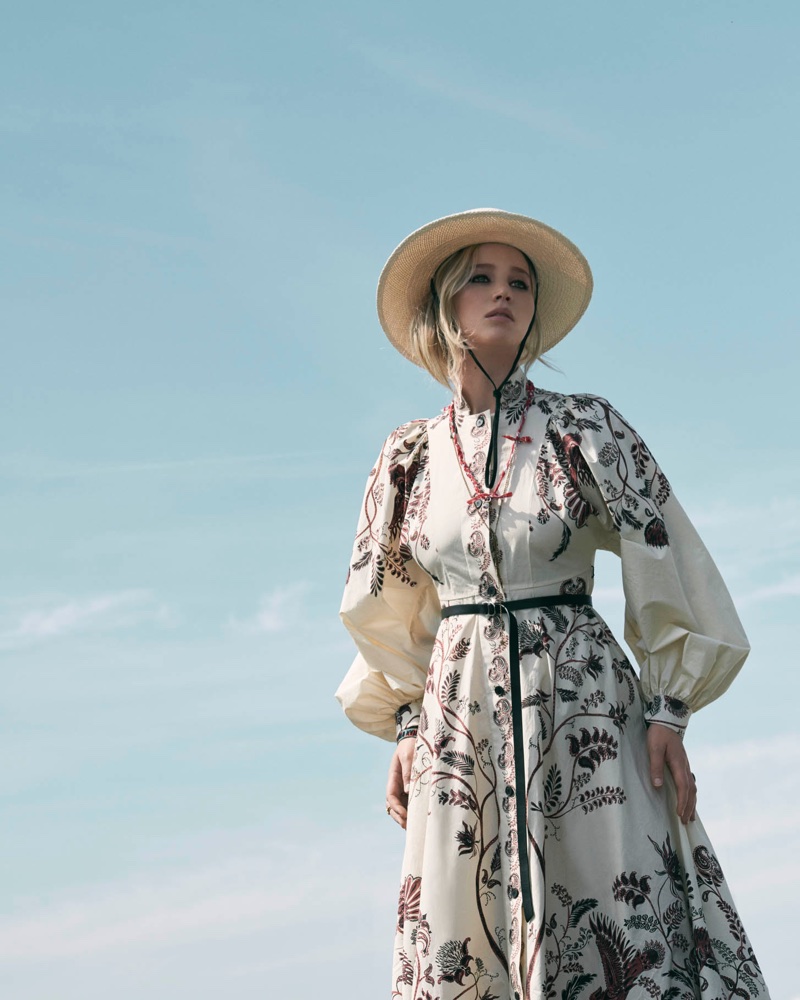 Jennifer Lawrence poses in Dior's resort 2018 collection
After appearing in Dior's resort 2018 campaign, Jennifer Lawrence stars in another shoot for the French fashion brand. Captured against clear blue skies, the blonde actress poses in front of the lens of Stas Komarovski. Jennifer wears designs from the brand's resort collection designed by Maria Grazia Chuiri. The 27-year-old impresses in wide-brimmed hats, airy dresses and branded jewelry.
Related: Jennifer Lawrence Looks Cowgirl Cool in Dior's Resort 2018 Campaign
SHOOT: JENNIFER LAWRENCE IN DIOR RESORT 2018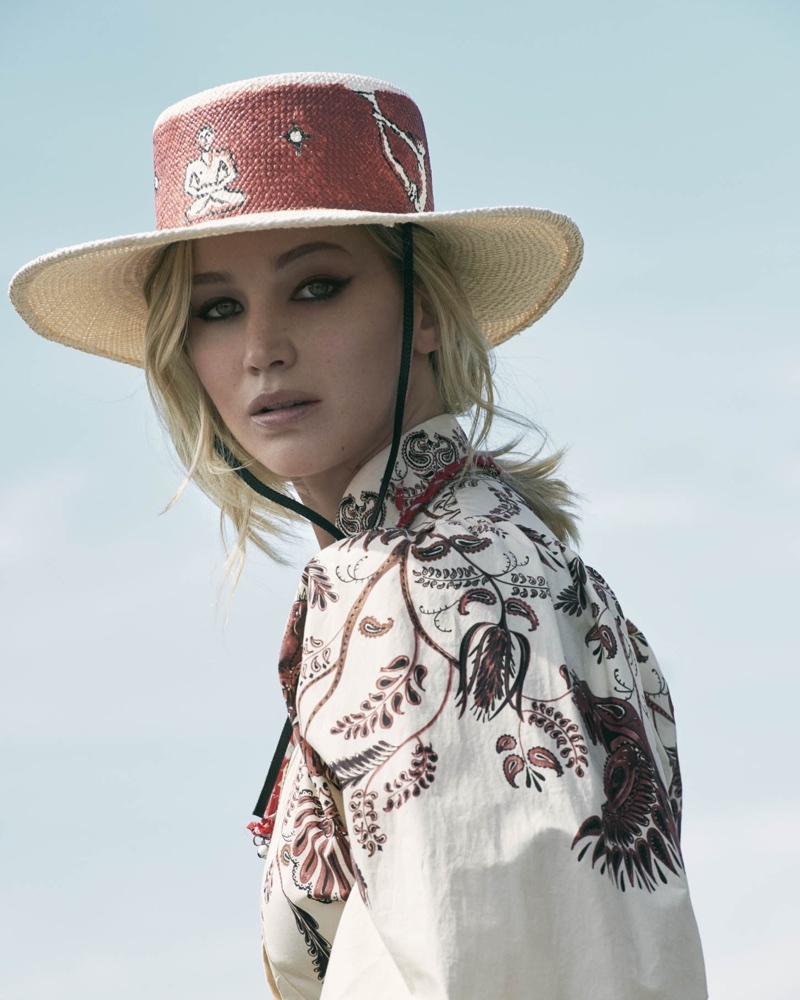 Actress Jennifer Lawrence wears wide-brimmed hat and printed dress from Dior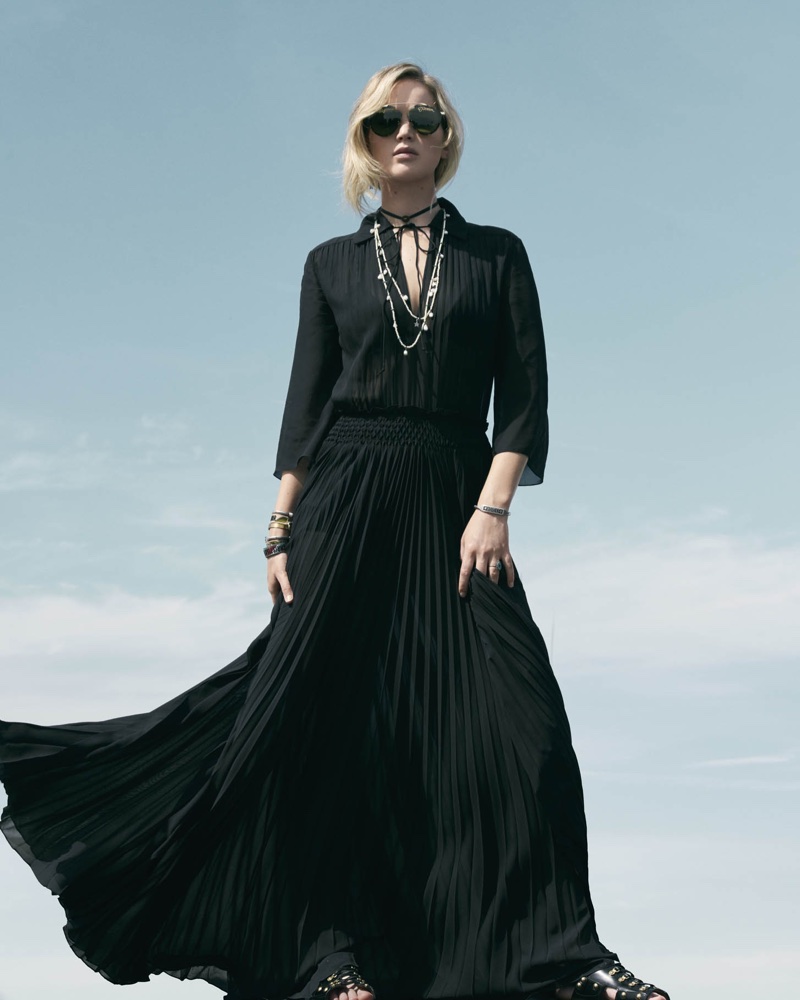 Dressed in black, Jennifer Lawrence wears Dior's resort 2018 collection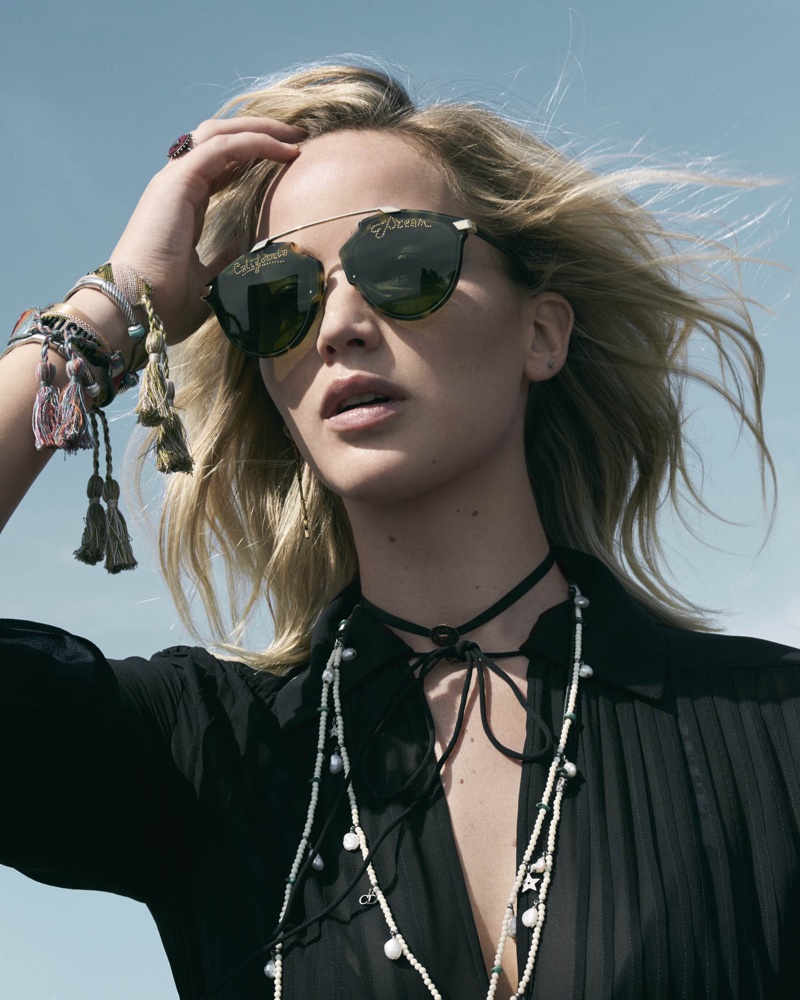 Ready for her closeup, Jennifer Lawrence wears Dior sunglasses and jewelry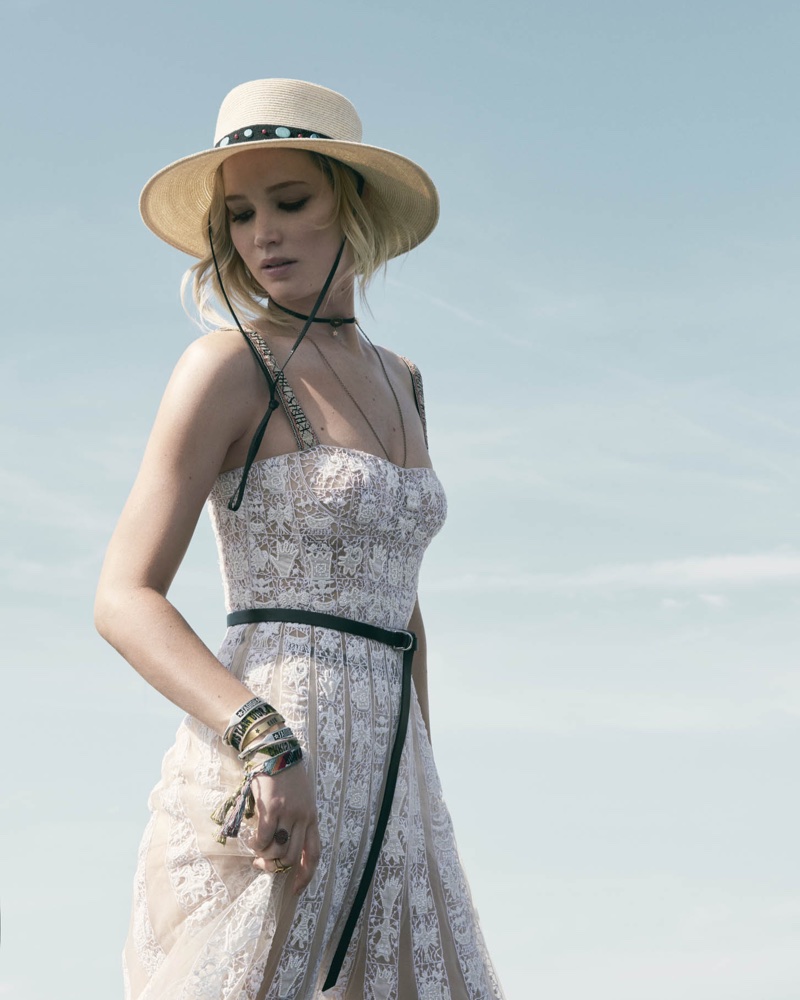 Dressed in white, Jennifer Lawrence poses in white Dior dress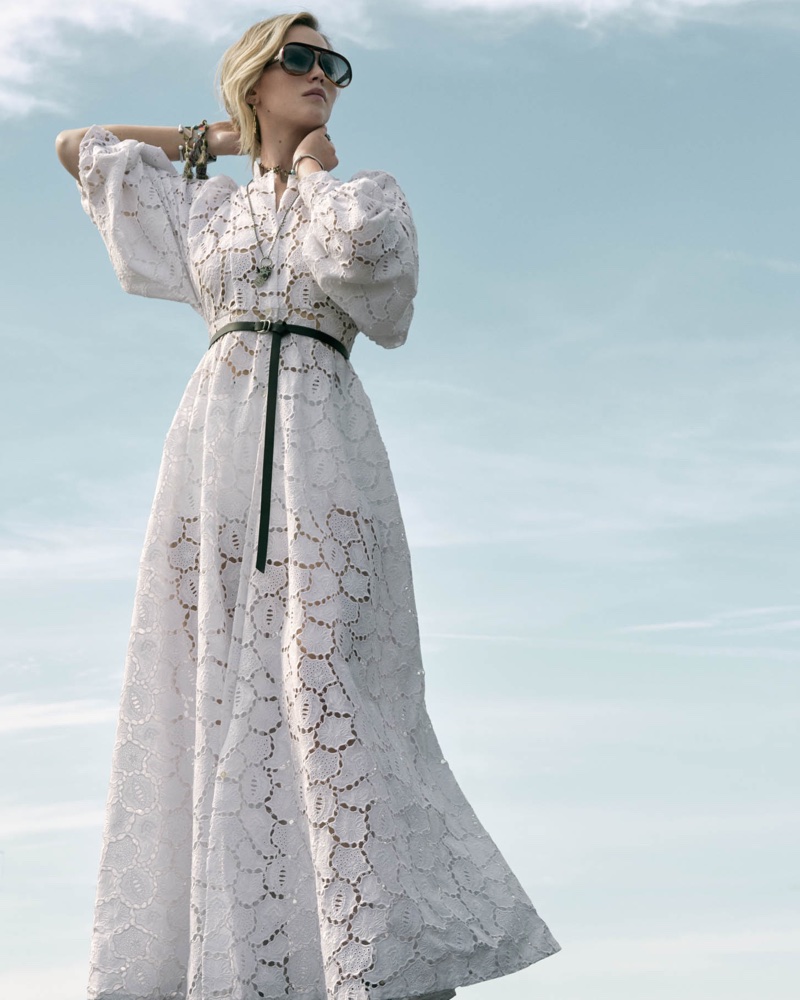 Actress Jennifer Lawrence wears white Dior maxi dress
comnum(0) tbcount(0) tbcount(175)
Categories:
Other Brands
The Chanel Tweed Quilted Flap Bag from the Fall Winter 2017 Collection is not like the Classic handbags. It's Chanelish, but then with a shiny crown on its head. The question is whether you think it's practical to wear as an everyday bag? Or whether you would keep it in the wardrobe for the special occasions? Is this a good investment for you?
The Design
On the first-look, you might think: 'it's the Classic Flap Bag with new decoration'. But it's not! The lower part of the body is made from leather, but not the same diamond quilting like on the Classic Bags. This Tweed Quilted Flap Bag is flat quilted, which is much smoother and feels more modern. However, it misses the nice touch of the classic diamond quilting.
What's more? The center features the new CC logo in vintage gold hardware. But this is a sophisticated handbag; just take a look at the woven chain leather strap. While the chain is made in gold hardware, the leather strap is colored in oil-slick, which explains its shiny effect.
This purple (oil-slick) color of the chain leather strap matches perfectly to the decoration of the upper part. The lower and upper parts have been separated with a small-sized woven chain leather strap. The upper part is then designed with tweed, which creates a multicolor look. So this bag is mixed with leather and tweed, and it's a new seasonal design.
The Interior
There are two sizes available; the small and medium. The small size is a bit bigger, but comparable to the Small Classic Flap Bag. Here's a comparison:
The Chanel Small Tweed Quilted Flap Bag is measured 5.5' x 10.2' x 2.4' inches, while the Small Classic Flap Bag is measured 5.5' x 9.1' x 2.8' inches.
The Medium size of the Tweed Quilted Flap Bag is a bit bigger than the Medium Classic Flap Bag. Here's an comparison.
The Chanel Medium Tweed Quilted Flap Bag is measured 7.1' x 11.8' x 3.1' inches, while the Medium Classic Flap Bag is measured 6.3' x 10.2' x 2.8' inches.
Both handbags are big enough to help you store your daily essentials.
The Sizes And Prices
Chanel Small Tweed Quilted Flap Bag
Style code: A91992
Size: 5.5 x 10.2 x 2.4 inches
Price: $3400 USD, €3300 euro, £2990 GBP, $5370 SGD, $27400 HKD, ¥425520 JPY,16600 MYR
Chanel Medium Tweed Calfskin Flap Bag
Style code: A91993
Size: 7.1 x 11.8 x 3.1 inches
Price: $3700 USD, €3600 euro, £3260 GBP, $5860 SGD, $29900 HKD, ¥464400 JPY, 18100 MYR
More Images
comnum(0) tbcount(0) tbcount(230)
Categories:
Other Brands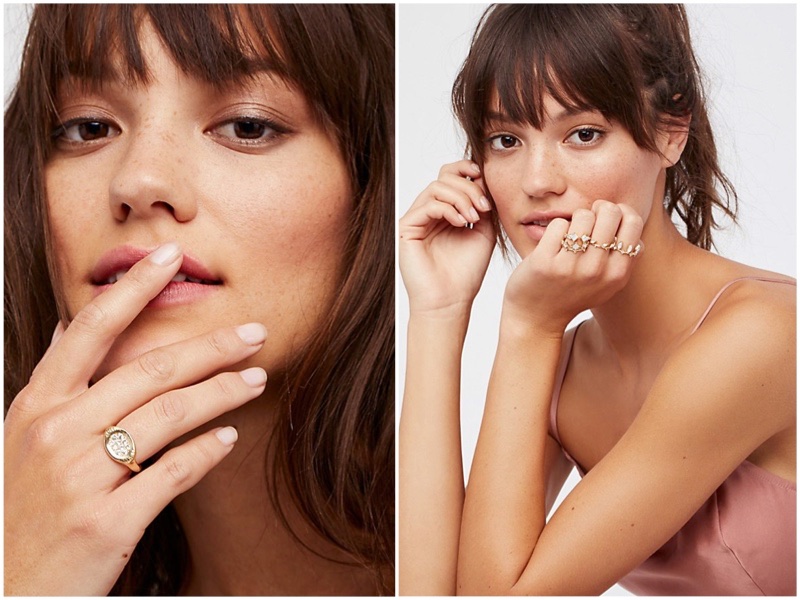 Photo: Free People
Your wedding ring has sentimental value and you want it to stay as perfect as it was in when you said: "I do." Now that you've got something on your finger to shine as a sign of your love, you want to keep it in the best shape that you can. Take note of these tips to keep your ring looking its best for years.
BUY INSURANCE
Many people don't insure their rings because it costs more money upfront, but it is worth it. If it gets lost, damaged, or stolen you'll want to be able to recoup some of the costs.
It's also recommended to get your jewelry appraised every five to seven years, especially if the cost of the metal and diamonds in your ring has gone up since it was purchased. If something did happen, you'll want to be reimbursed for it is actually worth and not what it was worth five or ten years ago.
KEEP IT ON AROUND DRAINS
You might want to take your ring off when you wash your hands but avoid the desire to set it on the sink while you wash. There's too much of a risk of it accidentally falling down the drain and disappearing. Place your ring somewhere safe when it isn't on your finger to avoid a devastating loss. Never, ever clean your ring over a drain.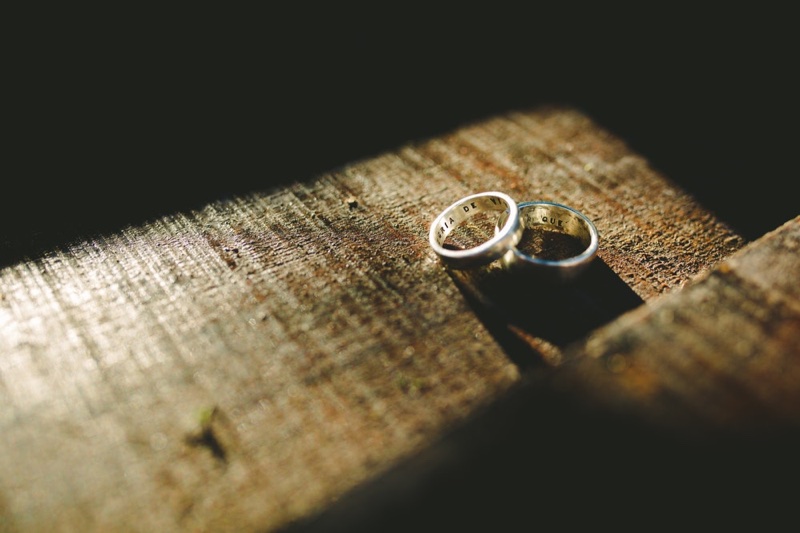 Photo: Unsplash
TAKE IT OFF SOMETIMES
It can be tempting to keep your precious wedding ring on your finger all the time, but it needs to come off sometimes. Don't wear your ring where it can be damaged such as when working out with weights, gardening, or doing the household cleaning with harsh chemicals.
CLEAN IT PROPERLY
Be gentle when cleaning your ring and use something that is safe for the diamond and the metals. Clean it by letting it sit in a glass of warm water with a mild dish soap. Scrub it gently with a very soft toothbrush and dry it with a soft cloth.
Take it to get it professionally cleaned on a regular basis to keep it in tip-top shape. Some rings like princess cut engagement rings have more edges and need more detail to clean. A reputable store will be able to clean it for you without you having to worry about it coming back damaged.
AVOID RESIZING
Avoid getting your ring resized if at all possible. Swelling during pregnancy or slight weight gain shouldn't be a cause to get it enlarged immediately. Wait if you can because resizing your ring requires having the jeweler modify the fragile band.
Resizing weakens the ring and increases the chances of it getting damaged and having to have the diamond reset in the next few months or years.
Keep your wedding ring in its best possible shape. You're proud of it and want to wear and display it as a sign of your love and affection. Proper wear and care will ensure that you don't have anything to worry about and can look at it glisten day after day.
Categories

New Posts

Hot Posts