Categories:
Fashion
Please do not…
Do not hate us for repeating the same bag again, again and again.
Because we are not talking about 'just a bag', we're talking about the Chanel Extra Mini Chevron Classic Flap Bag.
And that means special treatment.
Well, we've covered extensively about the newest Chevron Classic Flap Bag. But we want to spend some extra time with the Extra Mini Classic Flap Bag, because it's gorgeous.
I do not have other explanation than that!
These latest mini bags are literally made-to-drool – they are the perfect companion for all your evenings and when your friends are getting a bit jealous, you deserve it.
Chevron is so different than quilted, it just don't feel the same way. And yet, together with the CC logo on the front, it creates a powerful impression.
What we also want to share about the Chanel Extra Mini chevron Classic Flap Bag, are the colors. They are available in fuchsia, black, blue, brown and grey. Each one of them is beautiful.
And it's not greed if you desire to have them all!
Tags: bag Chanel Flap Mini classic Chevron Extra
comnum(0) tbcount(0) tbcount(563)
Categories:
Other Brands
Introducing information on the Chanel Extra Mini Classic Flap Bag. The smallest version of the iconic Classic Flap is the extra mini size. Consistent with the Classic Flap Bags, the extra mini size features the classic quilt, interwoven chain and leather shoulder strap. The bag can be worn as a cross body, shoulder bag or even as a clutch bag. It has a leather interior with one small flat pocket. For the ardent fans of Classic Flap the extra mini flap is the carryall for only the most essential items. It can mainly store a smartphone, cash, credit cards and lipstick.
A comparison of this size over the Mini Flap, the exra mini flap is about the same size length but 2.0″ inches shorter in height as the Mini comes in at 5.5″H. Compared to the WOC it also comes in at 2.0″ shorter in height as the WOC comes in at 5.0″H and 7.5″L, and also about 1.5″ shorter in length.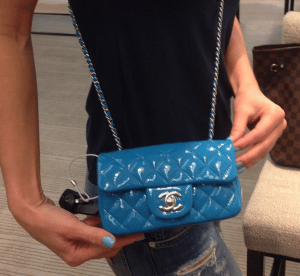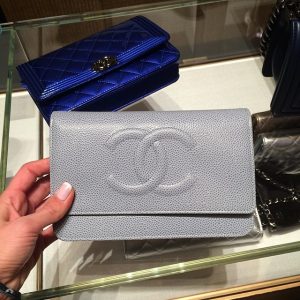 Style, Price & Size
| Style | US Price | Euro Price | Size |
| --- | --- | --- | --- |
| Chanel Classic Flap Extra Mini Bag | $2,400.00 (USD) | €1,620.00 | 3.9″ x 6.7″ x 3″ |
Gallery
Tags: bag Chanel Flap Mini classic Extra
Categories

New Posts

Hot Posts